With so many destinations to choose from, it can be difficult to build the best plan for your budget. Our goal is to make sure your entire trip is full of fun, and great value for money. Whether you'd like to visit the best tourist hotspots or settle down in a secret corner on an isolated island where you can enjoy a cocktail and spectacular views, we're here to help you.
Our team of experts work around the clock to find and review the best vacation sites in the Philippines. Each location is handpicked to make sure it will provide everything you need for a dream vacation.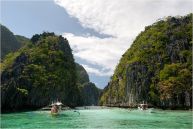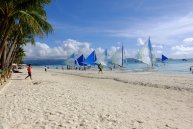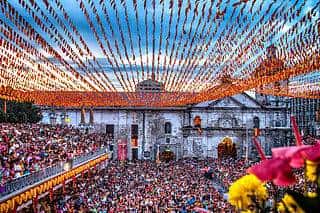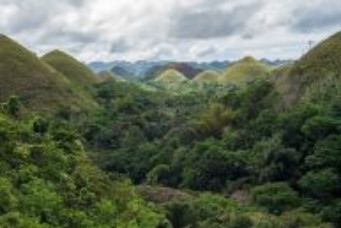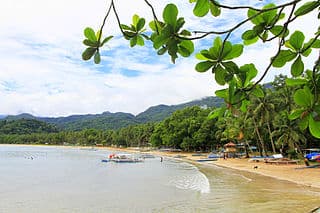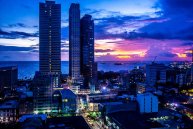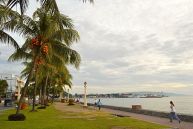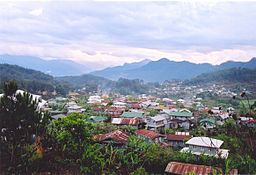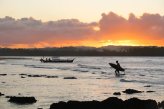 What's The Best Place For Your Holiday? Find The Most Popular Tourist Spots
If you are still unsure where to go, make a note of your main criteria. How long do you have? What is your budget? Which activities appeal the most? Do you prefer to socialize or be as far away from civilization as you can get? Contact us, with this information, and we will help you pick the best places to visit. Alternatively, browse through the destinations below to see which fits your requirements the best.

Palawan
Boracay
Manila
Bohol
Hidden Gems
All-inclusive getaways at the most beautiful islands
The perfect holiday in a world-class resort doesn't have to come with a hefty price tag. Whether you' are traveling with family or celebrating your romantic honeymoon, we've got you covered.
For a really luxurious treat, stay in an isolated island in El Nido covered with tropical forest while the clear waters lap at your doorstep. With a large number of all-inclusive resorts, this region are is guaranteed to provide the relaxing VIP treatment. Unwind in a spa or join in with some endless island adventures in one of the world's most beautiful destinations.
If you prefer everything to be within easy reach, the fancy shopping and yacht cruises of Manila might be more your style. We can organize a personalized itinerary including all the highlights of this fascinating city. From award- winning restaurants to 5- star hotels, we will take care of all your bookings and help you have a dream vacation.
Top tourist attractions in the Philippines
Tubbataha Reef is only accessible between March and June by liveaboard so advanced bookings are essential. Located to the east of Puerto Princesa, this is one of the best diving spots in the world. It's a protected site, extremely rich in marine life. Divers can swim with reef sharks, manta rays and even, whale sharks, and marvel at the colorful corals found everywhere.
Another great option is Apo Island just off the coast of Dumaguete. We can arrange for you to take a private boat or to join a group tour. Here, you're guaranteed to encounter turtles as big as your coffee table very near to the shore. You don't even have to swim too far because they are everywhere!
Siargao has gained fame as the surfing capital of the Philippines. Cloud 9 waves never disappoint, and surfing enthusiasts can take part in the annual Siargao Surfing Cup, which is held on the island. There is no other place for surfing as good as Siargao in the whole country.
For novice hikers, Pico de Loro in the Cavite province comes highly recommended, and It's also very close to Manila. We can arrange day tours for groups, which include transfers, foods and hiking kits. For more experienced climbers, the country's highest peak, Mount Apo in Davao poses a greater challenge.
You can opt for a private tours with your own tour guide, rented hiking gear (if you don't have any) and food, or you can join a group of other people and make new friends while exploring this amazing country.
Best destinations for travelling on a budget
It's very easy to have a great vacation in the Philippines without going overboard and on spending. The best way is by staying away from the top tourist destinations and finding great, affordable alternatives. Boracay, for example, is so popular that prices are far higher than elsewhere in the country, especially during the high season.
An alternative might be Puerto Galera, with its white sandy beaches, range of accommodations for any budget, and much less crowded beaches. This region has high marine biodiversity making the diving and snorkeling much better too. From here, you can also go trekking to one of the best waterfalls in the area, or meet local villagers and explore the island on by motorbike.
We can help narrow down your options based on your budget and desired activities, and we will provide you with the best deals. We will also find the best hotels in the most suitable destinations so you can enjoy your vacation on a budget.
Experience Everything the Philippines has to offer
We work hard to present you with a wide range of varied recommendations for your trip, including top attractions and hidden gems, and we plan your tour to give you the best possible rates. We only work in the locations where we are 100% confident we can guarantee your safety and enjoyment, and we provide you with a service that will keep you satisfied. Our strong local connections and extensive travel experience in the Philippines guarantee that we deliver.
By helping you plan your trip and offering tailor- made vacation packages, we make sure you find the best destinations for your desired holiday, and help solve any unexpected issues during your stay. It doesn't matter what kind of adventure you're seeking, we can make it happen. Read our reviews and guides and start adding items to your cart, or contact us directly and we will help build your whole custom package from scratch.