Ecotourism is a form of responsible tourism which strives to achieve certain goals: Traveling to natural parks and landmarks, minimizing damages caused by conventional tourism, providing financial benefits to local businesses and building environmental awareness. Empowering local communities and their culture, and supporting civil rights are also a big part of responsible travelling.
Our agency puts an emphasis on helping you take part in the movement towards a greener, better Philippines. We want to promote eco-tourism, even if it means a smaller profit for us. We strongly believe that preserving this country's natural assets and local communities is extremely important to the well-being of the Philippines and its tourism. With our help, you can plan an entire eco-tourism vacation and make your stay in the country a more meaningful one.
Let us help you plan an Eco-friendly vacation in the Philippines – with our exclusive tours and authentic accommodation, you can have a great time in paradise while supporting the local community and respecting nature
The best eco-tours in the Philippines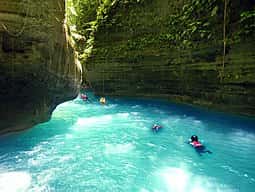 In this section we gathered the best selection of our Eco-tours. The Philippines is full with natural sites – islands, waterfalls, mountains, jungles, lagoons and such, so it's a great destination for an escape in nature. Moreover, the Filipinos are composed of 175 ethno-linguistic groups, each with unique customs and traditions. So, any destination you'll choose to visit will have eco-tours. You can review all of our tours, and choose the ones available in your chosen locations.
You can book any of this tours as standalones based on your itinerary. However, if you want to have a greener vacation you can also book any package and we'll see that the attractions and accommodation will be as eco-friendly as possible. You can also contact us and ask to create a package with ecotourism as its main focus.
The importance of ecotourism
Tourism is very important to the Philippines, as it is a key factor of the country's economy. Traditional tourism however only contributes to some extent and can even create some issues, like destruction of the environment and pushing the local culture out of touristy places. Although green tourism cannot solve these issues completely, it can establish a healthy balance between economic prosperity and the problems mentioned.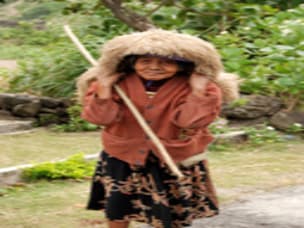 The face of tourism is rapidly changing due to direct guidance from the DOT (the Philippines Department of Tourism), which made ecotourism a priority a few years ago. DOT created a well-established strategy to introduce, incorporate and enforce ecotourism in many destinations in the Philippines, as the government realized two main things:
The natural attractions of the Philippines are valuable assets, and if they are destroyed it will require an immense amount of money, time and manpower to restore. The government created and enforces regulations regarding nature reserves, environment, recycling and such, while demanding that a portion of the profits made of these places will be allocated to their maintenance. Nowadays, there's an apparent change in cleanliness and accessibility of natural attractions in the Philippines.
Secondly, although tourism creates jobs, the poorer segments of society don't benefit from this prosperity as much. The division of wealth and social injustice are already a serious problem in the Philippines. Although traditional tourism does benefit the country and its people, usually it's the wealthier people (like big hotels owners, airlines, etc.) who get the bigger cut, while the poor are being pushed aside (to make space for the tourists and the establishments). Green tourism channels profits to the lower end of the chain directly, thus minimizing the gap, while being mindful of the local culture.
Eco-friendly destinations in the Philippines
Many destinations in the Philippines are getting more eco-friendly with the guidance of the DOT. You'll find a growing number of destinations which are clean, environmental minded, offer great tours in nature and green amenities. Also, there are many places where the indigenous culture is still prevalent, giving you a unique peep into the depth of Filipino culture.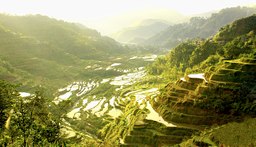 Batanes is considered one of the top destinations for eco-tourists. This province is relatively inaccessible from the mainland, so the distinct local culture has remained untouched. Palawan is another great example as the whole island is considered a green island. In both places you will notice that the locals advocate green tours and accommodation, as the environment means a great deal to them.
Many other destinations in the Philippines also take the Eco task with pride and diligence. Some islands like Camiguin province declared themselves as non-smoking in public. The town members keep the beaches as well as the town's streets clean, and some cities banned plastic bags for secondary packing.
Environmental awareness seems to be a growing trend everywhere in the country, but some places are still better for ecotourism than the others. For a better insight read our catalog of destinations. Many places on and off the beaten track offer a variety of experiences. From great tours in nature to close cultural encounters, and facilities suitable for the eco-tourist like green resorts and organic fair trade shops.
Green hotels and resorts
The ASEAN countries and the Philippines among them strongly supports ecotourism. In 2008 they started granting the ASEAN Green Hotel Award. In the last convention as many as 10 Filipino hotels received the acclaimed award, based on strict criteria: air management and control, energy efficiency, environmental friendliness, green products, recycling, fair salaries and payments, etc.
The hotels mentioned above are in: Bohol (3), Batanes, Cebu/Mactan (2), Baguio (2), Davao, and Puerto Princesa Palawan. Those are the official ones that managed to stand up to the remarkably high standards set by ASEAN. On top of that there are many hotels that follow this path, as they want to take part in this important movement.
Booking eco-hotels on your vacation isn't going to be the cheapest option. However, It's going to contribute to the wellbeing of the environment and locals you'll personally meet. On top of that, the quality of service and amenities are superb and will only enhance your experience. Ask us to book the greenest hotels in the destinations you want to visit and we'll make your vacation much more responsible.
How can my trip be greener?
Not everybody is an eco-tourist, or even aware of such matters. If you wish to make your stay in the Philippines more eco-friendly you can easily do so by asking us to customize your package to be more environmental. You can choose if your activities should include cultural tours and treks in nature. We will also find you the most eco-friendly accommodation available in all of your chosen destinations.
Keep in mind that even doing that for a part of your vacation is beneficial to the wellbeing of the local communities and environments, and better than overlooking the matter altogether. Contact us for creating a green package to meet both your dreams and ideals.