Book one of our packages to enjoy a worry-free vacation in the Philippines. We work nonstop to create the best itineraries, so you experience as much as possible in the time you have. Browse through our catalog below to find a package that suits all your needs, or continue reading for a detailed guide on how to make the most out of your time in the country. From singles to groups, budget to luxury, popular tourist spots to remote islands – we offer something great for everybody.
Planning your holiday in the Philippines isn't something you should do alone. Our agents will help you build a tailor-made vacation plan. By using our services, you will enjoy the best deals from carefully selected business partners, while relaxing in the knowledge that everything will run smoothly on arrival.
[diving cat="vacation"]
3 step guide for planning your vacation in the Philippines
Follow these steps to quickly create the perfect vacation package to the Philippines. With this guide, you will be able to build your personal itinerary, tailor made for your specific desires. Our website is designed to be as interactive as possible, as we aim to give you the flexibility that most travel agencies lack. This is what other agencies commonly refer to as a "VIP treatment" and price it accordingly, while here you'll get it for free.
Step 1: Find the best vacation spots
Above all else, the Philippines is famous for its large variety of stunning beach destinations. If you check any poll of the best beaches worldwide, we can virtually guarantee the country will get a mention, and it frequently tops the list. That being said, the Philippines is not all about beaches. There is so much do to and see, and the best way to get the full scope of it is to go through our full list of Philippines destinations.
If you feel overwhelmed, don't worry as we will help you figure out where in the Philippines to vacation. We cover all the popular islands and offer unique tours and attractions in each. So, let us take all the planning off your mind and help you create the best summer holiday possible.
Once you get a basic sense of what each place is about, you'll be able to focus on the locations which interest you the most. If you already know which places you'd want to visit on your trip, have a look at our featured packages below. It might be that we already offer a package that meets your expectations. If you are more interested in a specific activity, browse down and you'll find assorted theme-based packages.
If you couldn't find exactly what you had in mind, and already went through our destinations page, it might be better to contact us directly and get some free advice. We'll help you figure out if any island is right for you. Once you have already chosen the places you'd like to visit on your holiday, it's time to pick the tours, resorts and hotels suitable for you.
We realize that with so many beautiful islands it can easily get confusing. Furthermore, you don't always know how to plan appropriately so that the locations you pick work well with one another in terms of flights and transfers. A quick solution is to first take a look at our recommended packages based on your group composition. Couples can build a romantic trip, filled with the best beaches. If you travel with kids, check our family packages. Lastly, our group tour packages offer a mix of adventure and leisure and are also a great option for single travelers who'd like to join.
Step 2: Book the Best tours and hotels with our exclusive holiday deals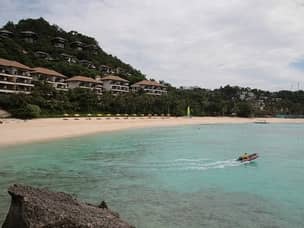 If you're here then you already decided that you want a customized tour. You can contact us, add any locations you like to your inquiry, and we'll do our best to create the best itinerary out of your requests. Alternatively, you can build your own personalized package by adding relevant items to your wishlist, and allow our experts to review your order afterwards.
We'll let you know if we feel something is missing or can be improved, to make sure you enjoy the best deals and experience the most exciting day tours any location has to offer.
We believe that once you choose the destinations you'd like to visit, it's better to let your travel expert find the best hotels and tours, we do allow handpicking of specific items from our catalogs. If you're not that particular with your demands, it's better to just write general requests in the description box of the inquiry form. You'll then get a detailed proposal based on your interests, but it will still be possible to adjust any part of it until you are fully satisfied.
To choose specific tours or resorts, go through our tours catalog and hotel catalog, and start adding the items you want to your wishlist. When you finish you can continue to the inquiry form and all of the items you added to your wishlist before, will be automatically sent to us once you submit your inquiry.
Another way to go about it is selecting a package according to your budget. Trip costs for the whole vacation can vary quite a lot depending on the standards you set. Luckily, we cater to every type of client from backpacker to all inclusive – so you shouldn't have any problem finding something that works for you.
Step 3: Stay flexible and keep an open mind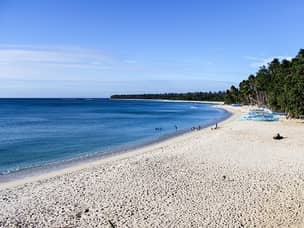 A vacation in the Philippines should be dynamic and flexible. The weather is very unpredictable, and its influence on domestic flights can cause delays and disrupt your plans. That's why it's important to not get fixated on a specific location and ignore the circumstances altogether. It might not be the right time to visit a certain island, or it may collide with the rest of your plans and itinerary.
We help you plan a trip that's both feasible and fun, while incorporating contingency for unforeseen events. We'll also help you as much as possible in changing your plans in the middle of your trip, although cancellation fees may apply. For instance, you might decide that you want another night in a specific destination, so we'll do everything we can to help you with dealing with the hotels and altering your vacation plan.
Our team of experienced agents is well trained in handling any problems that might arise during your vacation and are always available to offer support. We will also keep you updated on the latest deals, local events and festivals. Use our guides to plan your holiday, or simply contact us now – either way, we got your back!
---
Why Should You Book Our Vacation Packages?
---
What to do on your Philippines holiday?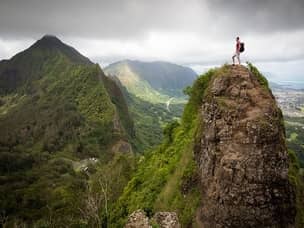 With so many islands, each offering unique activities in beautiful natural environments, it's easy to build a packed itinerary. For a complete list, visit our tours and trip packages page, and start adding items to your wishlist. If you are interested in a theme based holiday, focusing on a main activity, check our activity based packages featured below. You can find vacation packages of any budget and length, in the best locations for the designated activity.
Since the beaches of the Philippines are second to none, virtually every destination offers island hopping tours. These typically take in secret beaches, hidden coves, scenic viewpoints and lagoons, with opportunities to snorkel among diverse marine life, colorful corals and even shipwrecks. Even though these tours are always great, the best place to take them is without a doubt El Nido in Palawan.
Take underwater exploration to the next level by signing up for a guided scuba diving tour. The diving in the Philippines is world class, with dive sites famous for their thresher sharks, huge sardine shoals, WWII wrecks, macro life and much more. If you've never tried it before, there are plenty of sites perfect for beginners, and a plethora of professional dive schools offer dive certification courses.
Puerto Galera and Palawan are both great places to start, with plenty to see, and beginner-level conditions. More advanced divers can't afford to miss Tubbataha reef and Malapascua, which are considered to be among the best diving spots in the world. We offer a large variety of diving packages, all fully customizable to fit your vacation plan and specific diving expectations.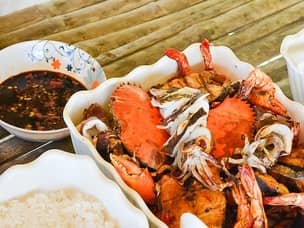 Another great way to witness the beauty of nature is by using your feet. Try one of the many hiking tours available, which range from multi-day treks to day tours via points of interest. Popular hiking destinations include the rice terraces of Banaue and Batad, Bohol's Chocolate Hills and the Tagaytay volcano near Manila.
Visiting these places doesn't necessarily mean you will have to walk for hours. Our organized day tours include transportation and a private guide, and are perfect if you're seeking a more relaxed vacation. We also offer a vast selection of historic, cultural and culinary tours. It's the perfect way to learn more about the local way of life and have a great time doing so.
Build your entire vacation package with our help
We are here to make sure you get to enjoy everything the Philippines has to offer. Our fully flexible set of services guarantees you are able to find the best solutions to build your personal plan. We will be there with you all the way to offer advice, and make sure you get to enjoy a safe, worry-free holiday.
If you have any questions or feedback, please don't hesitate to contact us directly. We welcome your comments and use them to improve our services. Our experts will gladly provide you with free advice on planning your vacation and building your whole itinerary.
38 Comments