Here you can find reviews of our all-inclusive services. We recommend specific luxury resorts and hotels, handpicked and reviewed by our team of experts. We also provide complete all inclusive packages, designed to meet different holiday types and offer unique locations, tours and attractions. Our agents build these packages to fit your specific needs and include flights, hotels, island transfers and unique tours.
These packages are perfect for couples on their honeymoon or families, who wish to avoid any hassle and have everything taken care of for them. It's typically easier to book an all-inclusive vacation package for a small amount of islands, ideally 1 or 2, but creating a larger custom itinerary is also possible. In any case, you are safe in the hands of our trusted agents, and guaranteed to have an unforgettable holiday.

Best All Inclusive Packages 2018

Romantic Package
Family Package
Classic All inclusive package

Locations :

Palawan, Boracay, Cebu

Locations :

Palawan, Boracay, Cebu

Locations :

Palawan and Boracay

Includes :

Airfare and transfers
Luxury beach resorts
Private tours

Includes :

Airfare and transfers
Beach Resorts
Group tours

Includes :

Airfare and transfers
5 star resorts
Private tours

Hotels Rating :

4.5

Hotels Rating :

4.5

Hotels Rating :

5

Daily Price :

130 USD

Daily Price :

120 USD

Daily Price :

150 USD

Minimum nights :

2 weeks

Minimum nights :

12 nights

Minimum nights :

7 nights
Inquire Now
Inquire Now
Inquire Now
Best All Inclusive Packages 2018

Romantic Package
Family Package
Classic All inclusive package

Locations :

Palawan, Boracay, Cebu

Locations :

Palawan, Boracay, Cebu

Locations :

Palawan and Boracay

Includes :

Airfare and transfers
Luxury beach resorts
Private tours

Includes :

Airfare and transfers
Beach Resorts
Group tours

Includes :

Airfare and transfers
5 star resorts
Private tours

Hotels Rating :

4.5

Hotels Rating :

4.5

Hotels Rating :

5

Daily Price :

130 USD

Daily Price :

120 USD

Daily Price :

150 USD

Minimum nights :

2 weeks

Minimum nights :

12 nights

Minimum nights :

7 nights
Inquire Now
Inquire Now
Inquire Now
Our top luxury resorts
Most all-inclusive resorts and hotels offer unlimited activities and free use of facilities and services. These services also include open bars, all you can eat meals and buffets. They also offer at least one in-house restaurant, and some evening activity or show, followed by a dance party.
Since tourism in the Philippines isn't fully developed yet, standards of luxury hotels vary a lot. Many of these establishments are targeting the local audience, and standards are quite different than those of Western tourists. We are fully aware of what you have in mind, and ensure our hotel reviews are 100% transparent and accurate – so you never feel disappointed from what you order.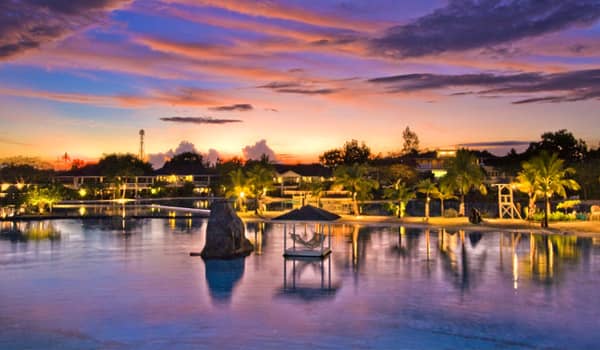 Generally speaking, the most popular tourist spots such as Boracay and Palawan have the best all inclusive resorts – the closest you'll find to a true luxury experience. If your'e looking for a hotel where you wouldn't have to lift a finger and all your wishes are granted, these are the best places to go to.
Smaller islands on the other hand, have distinct advantages of their own. Firstly, you'll get much more value for your money. You can still find high end resorts offering great service, at only a fraction of the price you'd pay at tourist hotspots. Secondly, these type of resorts are usually more specialized and make better choices for those looking for a specific type of holiday. Diving resorts, Surf camps or Eco-tourism compounds for example, will all enhance your trip while providing a high level experience.
If you are not sure which island you'd like to visit, that's fine. You can continue reading this guide for an all inclusive Philippines holiday, and figure out how such a trip usually shapes out. Alternatively, you could visit our destinations page to read more about all the locations we work at. We make an effort to offer a diverse hotel portfolio even at the most remote islands, and cater to the needs of different visitors. Keep in mind special requests are always possible, so you can always contact our experts and ask for help in customizing your trip.
Best destinations for a VIP holiday
While all popular tourist spots have plenty of beautiful resorts to pick from, choosing the right one is tricky. Not all resorts offer the same amenities or attract the same type of visitors. Booking a dream resort for your romantic honeymoon getaway, only to discover the island you've chosen is a hotspot for singles looking to party all night, can easily leave you frustrated and ruin what otherwise could have been a wonderful vacation.
This is where we come in – to assist you in picking the right locations and resorts. Our agents will contact you once you place your order, and make sure it matches your needs exactly. We'll do all we can to ensure your order include the best deals while keeping to the highest standards possible. We are also the only agency to currently offer all inclusive packages to popular destinations such as Cebu and Siargao for example, where we have negotiated special package deals with the best hotels.
Sometimes it's better to consider different resorts and islands to get the most value for money. We promise to present you with all information and advice to help you choose the best option. Although the amount of hotels and attractions is smaller, cheaper and less popular islands don't necessarily mean a drop in overall quality. While popular tourist magnets are always a safe bet, sometimes going off the beaten path is the better choice.
Boracay – Dream vacation in all inclusive beach resorts
Even though Boracay is tiny, there are no less than 400 different resorts and hotels. While many of them claim to offer all inclusive services, very few actually deliver. Sure, every 4 or 5 star hotel would have a great swimming pool and fantastic beachfront location, but not many excel in professionalism and willingness to go the extra mile.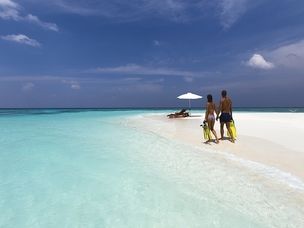 There are also many different tours available, most of which can be booked directly through the hotel. Boracay doesn't particularly excel in any department, as it's mainly famous for its beaches and nightlife and not for offering many daytime activities. Diving, surfing and island hopping tours are available, as well as some more unorthodox day tours such as cooking classes, zip line rides and Eco tourism missions.
Our service was designed to help make your Boracay holiday extra special and memorable. We only work with a few, all inclusive resorts, and only after we made sure they meet the highest standards. We also take the extra effort to connect you with the best tour operators – the ones that provide the most professional service and pay attention to all the small details. You can read our Boracay guide and book anything you like, or contact us and let our experts plan your entire trip.
As of April 2018, Boracay is unfortunately closed down for at least 6 months and no tourists are allowed to visit the island. That is quite a shame, since with the island being the country's number 1 tourist spot it had a lot of luxury 5 star resorts that offer a true all inclusive service. This type of offers are hard to find, but the best alternatives would be either Bohol or Cebu. Both of this islands are easy to reach, full of exciting attractions and have multiple resorts that cater to all type of travelers.
Alternatively, if you are willing to go slightly off the beaten path, then we recommend Siargao to all our clients. This beautiful island has already been dubbed 'the next Boracay' and it is one of the best locations in the country. Since it is still developing, there are not many all inclusive resorts on the island yet – even the ones claiming to be 5 stars can't be really compared to the fantastic private island resorts in El Nido or Coron. Over at the central area you can find a couple of really nice 4 stars beacfront resorts, but they are not all inclusive since they don't offer full board deals and their facilities are quite limited.
For a true VIP experience, you'll have to venture further into Siargao and visit the private island resort at Dedon island – which is actually one of the best resorts in the country, and can match even the Shangri-La in terms of VIP treatment to its guests.
Luxury private island resorts in Palawan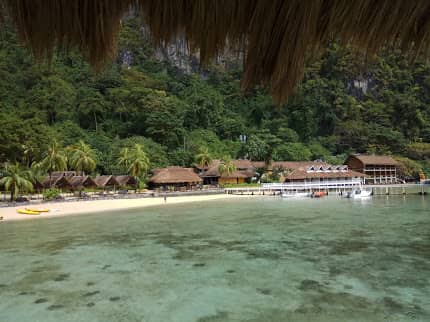 Palawan is a completely different story than Boracay – it's one of the largest provinces in the country and offers some of the best attractions and day tours. There are many different areas you can visit, but El Nido and Puerto Princesa are the most suited for those in search of a luxurious experience. That said, other areas such as Coron or Port Barton can also be a great choice for those who wish to get away from the crowds.
The best way to enjoy an all inclusive vacation in Palawan is by going to one of the private island resorts. These are found mainly in El Nido, but are also scattered in many other locations around Palawan. Over there, all your needs would be taken care of and you won't need to leave the small island even once. Tours to the mainland are of course possible, and can be organized directly through your resort.
This type of 4 and 5 star resorts are the Philippines' version of the Maldives, and are priced accordingly. A cheaper alternative would be booking an hotel in the mainland, and visiting the smaller islands as part of your island hopping day tours. Hotels in the cities or at the beaches nearby are excellent, offer most services you'd like and will gladly help you set up your day tours or find out what you'd like to do. If you are still not sure which type of hotel would most suit your expectations, check our Palawan tour packages to find more information and free advice on planning your trip.
Manila – 5 star hotels and private day tours
Not many people realize it, but Manila is a great place to book an all inclusive package at. The city is so big and chaotic, and there's so much to see and do, that having everything taken care of in advance really makes your life so much easier. Don't be fooled by first impression – Manila is actually an amazing city with lots of attractions and exciting adventures to be had.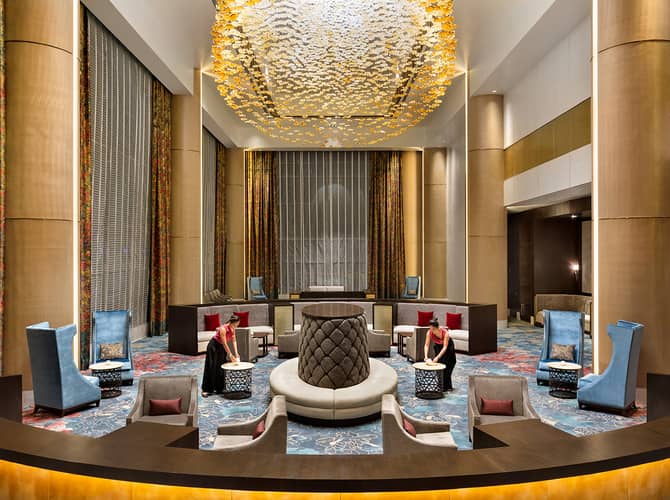 Another thing which makes Manila a prime candidate for a VIP holiday is its level of hotels. With hundreds of different hotels to choose from, you are extremely likely to find something you'd like – as long as you plan well and use expert help. 5 star hotels are available, and they are a perfect choice for families and couples, as the level of service and amenities is outstanding.
While most tours in the city and surrounding sites can be done as part of a group, booking a private tour is also a great option. We can include that in your package, co-ordinate everything with your hotel, and make sure you enjoy VIP treatment throughout your entire stay. The day tour to the old city or the food trip in Chinatown are both highly recommended – and doing these with a local guide will significantly enhance your experience. Another great advantage to staying in the city are the shopping centers, with some of the world's largest malls where you can buy designer clothes for half the price you'd pay back home.
There are also plenty of beautiful locations only several hours away from Manila. Public transportation is quite convenient, but other means of transport are of course possible. You can travel in style by booking our van service, or even take a helicopter ride to a few selected destinations. Read our Manila guide to learn more about the possible options for your holiday, or speak to us for free advice on how to plan your trip.
Planning the best trip for your needs
By now you should already have a pretty good understanding of what all different destinations are all about. Each one of them offers slightly different accommodation options, and excels in different attractions and activities. So, this should definitely always be the main consideration when planning your vacation in the Philippines.
Still, there's another very easy way to figure out how your itinerary should look like. When our clients contact us, one of the first things we ask them is what is the nature of their trip. We want to make sure you get exactly what you expect, and the best way to do so is by taking your group composition and preferred activities into consideration. Below, you can find a quick summary of all the themed packages we offer, and it'll help you get a better idea of what your vacation could look like.
What's your idea of romance?
We offer complete honeymoon packages, custom built to cater to your specific needs. Our romantic couples package can be easily modified to cater to any type of activity and service, while making sure you enjoy the best possible deals. This is your chance to travel in style and stay at the most luxurious resorts, without breaking the bank. We also make sure special perks are included – whether it's a private beach dinner or a complimentary bottle of champagne – we got you covered!
Typically couples who want a romantic all inclusive holiday stick to the main tourist spots. A classic week long vacation would usually include Boracay and El Nido. These two islands are the easiest place to find luxury accommodation, as well as exciting day trips and attractions. If you have more to spend in the Philippines, other beautiful destinations can also be added. These include Cebu, Bohol, Siargao and Coron – all of which have all inclusive resorts of the highest level imaginable.
When most people envision their romantic holiday they dream of finding a quiet, secluded beach resort where you can enjoy a romantic dinner on a private beach, awed by the amazing nature and scenery around them. For others, it might mean sharing fun adventures and activities, or dancing and partying all night long. We will help you plan your own custom package, guaranteed to make your honeymoon a truly memorable experience.
Fun for the whole family
Finding the right resorts to meet the needs of all family members isn't easy, especially in multiple destinations. On top of that, you should always try and find the best promotions so you can maintain a sane budget. We will learn the individual needs and likes of each family member, and build a custom plan accordingly. It is important to us to allow you to all have a wonderful time together, without anyone feeling he had to compromise too much.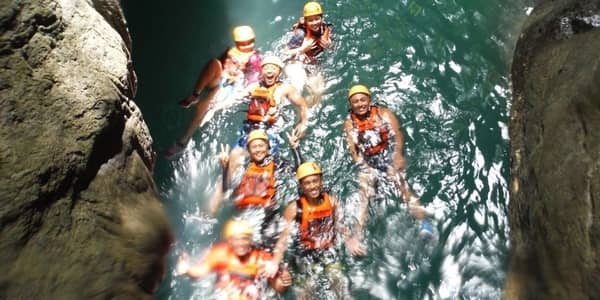 From finding the best all inclusive resorts which are appropriate for all ages, to arranging private tours or transports – we will do all we can to make this vacation an amazing experience you can share forever. We understand travelling with children can be nerve-wrecking, and promise to make the utmost effort so your trip goes smoothly.
For that reason, we generally recommend families to skip Palawan, and focus more on the Visayas area instead. Boracay, Cebu and Bohol all have fantastic 5 star resorts which are extremely family friendly. That said, if your'e kids are older and up for adventure, Palawan is still an amazing place to go to.
Our pre-made family vacation packages are a great place to start. You can even book them straight away, then mail us for any modifications you'd like to make. Our dedicated team of travel experts will help you add anything necessary, until you truly feel like your package includes everything you dreamed of.
One of the biggest upsides to booking such an itinerary is the fact it reduces costs significantly. We worked out special deals with all the major tour operators and luxury resorts, so we are able to offer big discounts and promotions for larger orders.
Jump in the water is fine!
The Philippines offer a dazzling array of activities and adventures, and is especially renowned for its amazing diving and surfing locations. We can present you with endless options for locations and activities to fill your entire itinerary with fun and adventure. Enjoy island hopping between VIP private resorts, which offer access to private beaches and premium diving spots.
We offer complete scuba diving packages which cover all the best diving spots, while staying at luxurious dive resorts. Even if you are a complete beginner, you can start with the easier dives and progress your certificate as you move along between stunning destinations. For hardcore divers, liveaboard diving safaris are also available. These will allow you to reach the best dive sites, such as Apo Reef or Tubbataha, and it doesn't mean you'll have to be cramped up like sardines on a tiny boat – since luxury yachts are also available.
You can also mix it up with a more diverse experience with our all inclusive diving and water sports package – which can also include other fun activities such as surfing, snorkeling, kayaking and jet skis. For a more relaxed water-based vacation, you can also ask us about our luxury cruise ship deals.
All-inclusive package doesn't mean restrictive
While planning your perfect vacation it's important to know your standards, conduct appropriate research and adjust your expectations accordingly. We can provide you with a once in a lifetime all-inclusive experience, but our advice is to also keep an open mind so you get to enjoy the Philippines to its fullest. Booking an expansive resort is fun, but it doesn't mean you must stay at the pool area all day long.
Let our experts help build you a personalized package which also takes your preferred activities into account. Packages all include day tours which allows you to experience the local culture, amazing nature and have fun activities. All tours are certain to meet your standards and provide comfort, safety and a feeling of luxury. We can include a free buffet and open bar, a private guide, or anything else you can think of – just tell us what your ideal trip feels like and we will do what we can to make it happen!
We promise to help you build your entire travel plan in such a way that you enjoy a true VIP experience. Just fill this simple contact form and we will get back to you as soon as we can.
16 Comments