Siargao is quickly becoming one of the best places to visit in the Philippines. First getting in the spotlight for being a world class surfing location, Siargao is also full of attractions. These include island hopping in beautiful nearby islands, amazing beaches, and breathtaking lagoons among other wonders of nature. Siargao is truly a world class destination for your tropical vacation – just read below and discover everything it can offer.

Photos
Best hotels
Packages and tours
Inquire now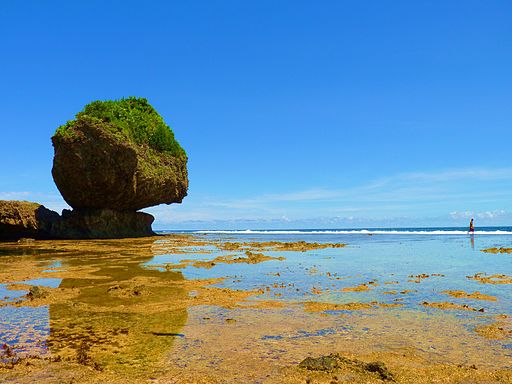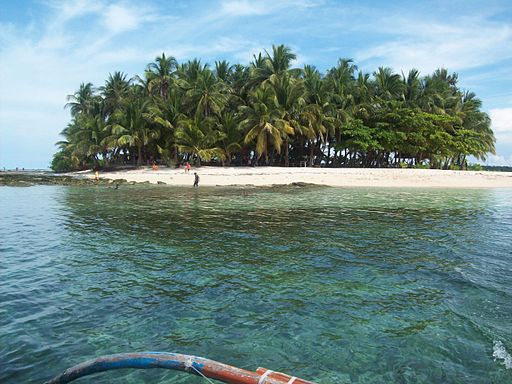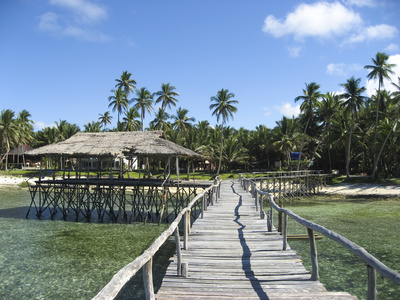 The best hotels, and most accommodation options are located around tourism road in General Luna municipality. General Luna is the most famous place on Siargao Island, tough there are other municipalities you can check out, but they don't provide the same standards.
Going through our catalog shouldn't be a hassle, because we keep it as short as possible, presenting only the best accommodation for any given budget. If you don't find exactly what you are looking for, just contact us, and we will assist you.
You can just pick any of our pre-made packages, but we strongly encourage you to go through the full list of tours and activities, and add as many items as you want to your cart. Leave us the mess of making a schedule out of your wish list!
**Once you have selected your desired items, your package will be reserved, and one of our agents will get in touch as quickly as possible – to help modify it to your personal needs and expectations before any payment is done.**

Siargao travel essentials
Capital : Part of the Surigao del Norte province, capital is Surigao city (154K pop.)
Flights : There are flights to Siargao Island from Cebu, or from Manila with a connection in Cebu. There is only one Cebu Pacific flight a day to Siargao up to date.
Ferry : There are several ferries a day from Surigao city, the last one leaving to Siargao Island at 12:30 PM. To get to Surigao take a flight from Cebu or Manila, or the Cokaliong Shipping Lines night ferry from Cebu.
Getting around : Siargao Island is not fully developed yet for tourism, and therefore transportation is not that great. Tricycles are the most common way of getting around if you don't want to rent a motorbike. When booking with us we will arrange harbour/ariport pickup to your resort.
Best time to visit : Dry season is from March to November, and it's the perfect time for a beach bumming, island hopping vacation. From March until November it's the rainy season with its monsoon winds, and is the high season for surfing in Siargao.
Nightlife : Even though Siargao is a small island, the surfing tourism brought its lifestyle to the island. There's a party in Siargao every night of the week, where everybody show up to have a good time!
Local festivals and holidays : Siargao surfing fiesta is held anually every late September. Other than an international surfing competition you will also witness parades, dancing and partying all day long over these two weeks in General Luna.
What to do in Siargao?
Siargao is one of the most beautiful islands of the Philippines, and many compare it to Bali of twenty years ago. It has many things to explore like rock pools, lagoons and other wonders of nature, small yet vibrant nightlife scene, beach activities and more, and can easily be the ultimate destination for your next vacation.
Surf all day long in Siargao Island
Siargao is the surfing capital of the Philippines, and one of the best places for surfing. Surfers from all around the world choose to come to Siargao Island for their vacation.
Siargao Island is most famous for Cloud 9 beach, named the 8th best surfing spot in the world by CNNgo. Other than the advanced Cloud 9 there are plenty of other really good surfing spots, more suitable for beginners.
A very good thing about surfing in Siargao is, Siargao Island is cheap! Years of hardcore surfers visiting the island created a variety of resorts for any budget. Some people stay, eat, drink and surf for as low as 30 dollars a day.
Surfing camps and lessons are very popular in Siargao, so if you're new to surfing don't hesitate to try them. There are also organized groups leaving from the resorts for surfing. There are several surfing shops where you can hire boards and gear.
When you book your surfing trip with us, we will make sure you get the best accommodation, gear, lessons and assistance to make it an unforgettable experience. Kite surfing is also very popular, and we can help you book the best kite surfing guides and clubs.
Siargao Is usually compared to what Bali was 20 years ago, before it lost somewhat of its charm due to over tourism. In Siargao you can still find the charm of a genuine exotic island not over commercialized.
Sightseeing and adventures in Siargao
Siargao is a great place to seek adventure. There are plenty of day tours you can take to keep you occupied, and that makes Siargao Island even more attractive.
Magpupungko tidal pools in Pilar town are a must see spot in Siargao, when the tide is low, that is. That's when nature reveals another one of its wonders – three crystal clear water pools, with corals and fish inside, totally disconnected from the ocean. You can climb and jump the small cliffs, wander around and see Magpupungko rock and continue to a secluded beach after it. This place is just paradise.
Sugba lagoon in Del Carmen municipality is in the middle of the second largest mangrove system in the Philippines. The way to the lagoon is home to the largest salt water crocodile species, but don't worry they rarely come out. The lagoon itself is so clear, surrounded by towering limestone cliffs. Just sup around or jump into the water and snorkel around hundreds of stingless jellyfish!
If there's a place similar to Sugba lagoon, but even more beautiful, it must be Sohoton Cove in Socorro. Although we recommend going there for more than a day, Socorro also makes a great day trip from General Luna.
Sohoton Cove is similar to Sugba, but far more exotic. It's only accessible on low tide, through a natural gate usually underwater. There you can snorkel in the clear waters, explore the stalactite cave, cliff jump in Hagukan cave, and basically be one with nature. Tours from General Luna are hard to find, so don't miss the opportunity and book your tour now.
Beach activities and attractions
Island hopping! Like most other beach towns in the Philippines, is the most immediate way to witness its spectacles. Siargao is no different, and island hopping offers one of the most beautiful island trips in the Philippines. With white sand tropical islands and crystal clear water, it is perfect for snorkeling and swimming.
The three famous islands are Naked Island, Dako Island, and Guyam Island. Naked Island is a tiny bare white sand Island in the middle of the ocean. You can sit in the sand for a while, sunbath, and swim around. The feeling there is a bit ephemeral, lying on a tiny bed of sand surrounded by deep blue waters.
Dako Island is the bigger island of the three, and has a small community living on it. They arranged a number of small cabanas, and a small shop and restaurant where you can have a simple lunch or snack, and maybe grab a couple of drinks. Go around the island and see the kids play outside. Say hello to the locals and get the feel of how it is to live on such a small and remote island, with life so different than your own.

Guyam Island is just a little bigger than naked Island, it has coconut trees and even two huts. It is perfect for snorkeling and chilling. Circling the island will take you five minutes or so. The island's caretakers will gladly climb a tree and pick a coconut for you to drink for a small fee. Guyam is also a great Island to start watching the sun go down.
Diving in Siargao is often ignored, due to the island being so acclaimed for surfing. Even so, Siargao Island offers great dives, with beautiful rock formations, corrals, slopes, and tons of fish. Diving is a great way to break your surfing routine, and another awesome activity for anyone visiting the island.
Game fishing is also big in Siargao, and if that's your thing we will gladly book a tour for you. Trips include the boat, gear, and even lunch in case that somehow you didn't catch any fish.
Amazing places to visit around Siargao Island
If you already arrived to Siargao, know that you are in one of the most spectacular areas of the country. Siargao is in the area of Surigao and Butuan city, and also in the proximity of Dinagat Island and the mentioned above Socorro. There are many unblemished places to explore around Siargao, so if you are willing to spend the time and go off the beaten track, we will gladly build a customized package just for you.

Socorro and
Dinagat
will present you with the raw nature that once was prevalent all over the Philippines. The tropical jungles are so dense, that you must have a guide if you ever want to come back. The scenery there is only equaled by
Palawan
in our opinion, and is still not explored by most tourists. Be among the first travelers to visit these places, so you could tell that you were there before it was so touristic.
Other amazing places you should check out are the enchanted river, and tinuy-an falls. The enchanted river is indeed a magical place, an underground spouting that flows out into a 50 feet deep deep blue basin, and then connect to the ocean. It has many fish swimming around, water pools, and palm trees to give you shade, so it is practically paradise.
Take note that because of its increasing popularity, locals started to flock the place recently. Amenities like stairs, benches and shades where built, which makes it fell a bit less exotic. So, for a better experience avoid weekends, and try to make it early in the morning.
Tinuy-an falls are also a unique place you should consider – the Niagara falls of the Philippines. This is a three tiered waterfall with maximum height of 55 meters. You can explore the tiers by climbing up, and every tier will be a new waterfall for you to witness. Tinuy-an fall and the enchanted river can be explored at the same day, making it an excellent day trip!
How does Siargao Island fit into my schedule?
Siargao Island is remote, but if you have the time we think it's worth it, and with regular flights to the island now, it is not beyond your ability. It is easy to combine the trip with a visit to Cebu and all the nice locations near it such as Boracay and Bohol for example.
Siargao is one of our favorite places in this country, since it offers a wide variety of attractions for any type of tourist, while maintaining its genuine character. We highly advise anyone who decide to visit Siargao Island to give it at least five days, and use our help to combine it into a full vacation package.