Boracay, a small island in the Aklan province, is the Philippines most toured destination with over 2 million visitors each year. They all come in search of stunning beaches and high-end resorts, Most notably at the famous 'White beach' – one the best beaches in the world.
Our travel agency offers the best Boracay vacation packages at affordable prices! Our packages include airfare, accommodation and guided tours – carefully selected by our experts to suit your personal needs. Choose any of our packages listed below, or create your own personalized tour package, and enjoy the best deals and promotions available for your Boracay getaway!

Photos
Best hotels
Packages and tours
Inquire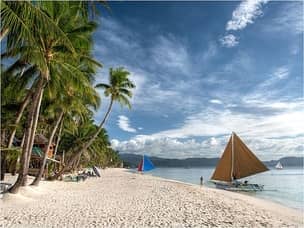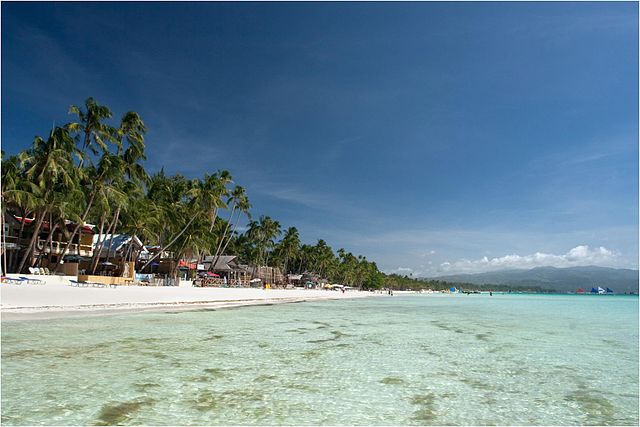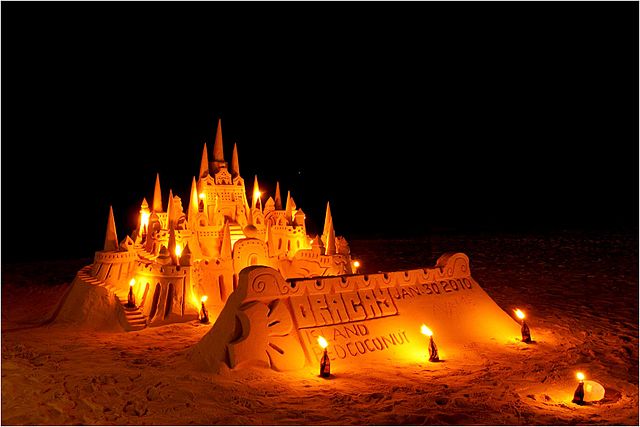 As a popular tourist destination, there is no shortage of available places to stay in Boracay. Prices and quality, however, can vary significantly. We only feature the best hotels and resorts to make your choice easier and avoid any unpleasant surprises. Our catalog of handpicked hotels features everything from beach huts and hostels to all-inclusive beachfront resorts, so you are guaranteed to find the accommodation most suited to your needs.
Browse through our catalog of hotels and add the ones you like most to your cart, or read a fully detailed review for each before making your choice. We offer great deals and discounts for large groups and families – just inquire with us about our Boracay family package!
All of our Boracay packages include airfare, transfers, accommodation and tours to the most popular attractions. These packages are flexible and can be modified to meet your expectations. Take a look at our pre-made packages below, click on each for more details and add the ones you like to your cart.
We strongly recommend that you combine these packages with any other destinations you like to visit. Popular nearby destinations include Cebu, Palawan and Bohol. Our experts will ensure you save both time and money and get to enjoy the dream holiday you deserve!
**Once you have selected your desired items, your package will be reserved, and one of our agents will get in touch as quickly as possible – to help modify it to your personal needs and expectations before any payment is done.**

Boracay travel essentials
Capital : Kalibo, Aklan province (80,605 pop.)
Flights : Easiest way to reach Boracay is through Caticlan (Godofredo P. Ramos Airport) and then take a short ferry ride to the island. Flight takes less than an hour from Manila or Cebu, and there are dozens leaving every day. A cheaper alternative is to fly to Kalibo, and then take an 80 minute van/bus drive to Caticlan.
Ferry : The trip from  Batangas to Caticlan takes at least 20 hours , so we suggest you avoid it.
Getting around : The island is only 7 kilometers long  so getting around should not be a problem at all. You can ride a tricycle or rent your own scooter for a minimal fee to get around the island. You can also walk if you prefer to see the most of the local lifestyle.
Best time to visit : The weather is great all year round. Between July and December it can rain a bit, but you should still be able to catch some sun. Summer is between March and May when temperatures can reach 35° Celsius. During the high season (November to May) the island is packed with visitors and hotel prices go up significantly
Nightlife : Boracay has the best nightlife scene in the Philippines – just stroll up and down the 4km White beach strip and see for yourself! Pub crawl is a great way to  meet new friends, so let us know if you want to sign up.
Local festivals and holidays :  During Christian holidays and Chinese new year finding a place to stay could prove difficult. Local festivals include Ati Atihan (January 2nd) – a celebration in honor of baby Jesus (santo nino), and the Yapak festival (February 10-11) which presents the local Aklan traditions through music, dancing and food.
What to do in Boracay?
Our packages already cover all the must-see attractions in Boracay. However, you can still pick any of the specific day trips  listed below and simply add those to your cart. It is important to note that you can obtain most of these tours from independent vendors standing outside resorts or at the beach, but we advise against it because many will try to rip you off.
Your safety and enjoyment are our priority, and that is why we only work with honest, trustworthy service providers. We promise to be with you all throughout your trip and  handle any concern efficiently should it arise.
Boracay Island hopping and Diving packages
Island hopping is a great way to fill up your days with sunny beaches and clear crystal waters. Most boat tours begin at Puka beach, and for good reason. The beach is as beautiful as the white beach but much quieter. It is the perfect place to lie in the sun and relax while enjoying the spectacular views.
Just 20 minutes by boat from White beach lies the Crocodile Island. The shallow and calm waters around it make the island one of the best snorkeling spot in the area. From there it's only a 15 minute ride to Crystal cove – a small, beautiful island with 2 coves to explore. You can access the first cove in the main picnic area through a spiral staircase. The second cove is harder to reach as you need to crawl through a tunnel first.
Another great location packed with adventure, just 30 minutes from Boracay, is Ariel's Point. Listed as one of the best cliff diving spots in the world, the small island is also a great place for snorkeling or kayaking across the quiet shoreline. Magic Island is a closer option for those looking to round up their island hopping tour with some excitement – with cliff jumps ranging from 3 to 10 meters high.
Paraw sailing across Boracay and watching the sunset is the perfect way to end your day. The Paraw is a traditional Filipino fishing boat, used by the locals long before the island became a tourist destination. Its narrow build allows the boat to navigate smoothly across the waves while you enjoy a great panoramic view of the White beach during sunset.
Boracay's helmet diving is probably the most unique activity the island has to offer. You'll be taken to the helmet diving floating platform (20min. ride), where a licensed PADI instructor will brief and accompany you throughout your dive. Helmet diving offers a unique opportunity to walk on the sea floor and meet colorful fish face to face.
All tours and attractions above can be added to your custom Boracay package or obtained individually. Just like all other services we offer, tours can be completely tailor made to meet your exact wishes. They typically include hotel pick-up, personal guide and meals. If there's anything else you want to be added, just let us know in advance and we'll take care of it.
Extreme watersport excitement
Fun and adventure in Boracay focus almost entirely around its waters, as one might expect. Jet-skis, Banana boats and flyfish rides are easy to find around the White beach area, and are perfectly safe and fun for the entire family. Most resorts offer these activities as part of their all-inclusive package.
Another notable site at the other side of the island is the Bulabog beach. It is a less crowded area and contrary to the White beach, Bulabog enjoys strong winds all year round. This is perfect for extreme water sports activities. Bulabog is the best kite-surfing site in Asia and it attracts a lot of surfing enthusiasts. There are quite a few surfing schools in the area, some of them world renowned, who offer a full package – kite surfing, parasailing, water-skiing and wake-boarding lessons. We will help you find the best instructors or diving groups – so you can make new friends along the way.
Zipline and cable car is another fantastic activity offering a memorable experience. It begins with a climb to Mt. Luho – the island's highest peak (112m) and then descending through the forest all the way down to a quiet, stunning beach. It's the perfect way to appreciate Boracay's landscape from a unique viewpoint.
How does Boracay fit into your travel plan?
Boracay is the most popular destination in the Philippines and one of the best islands in the world. The weather on the island is perfect and access to the island is easy. You can easily fit Boracay into your travel plans as it is accessible from other destinations in the region.
We offer complete Boracay packages that will leave you wishing you had more time to spend on the beautiful island. Our added value comes from our strong local ties and client-oriented service. We promise to be with you every step of the way and ensure that you have the perfect holiday.
Once you have added all desired items into your cart, simply click the 'book now' button and confirm your reservation. Our experts will then review your order, and offer their advice before any actual payment is done. We will organize your entire trip so that it will include everything you have requested, and modify it in the best way possible to save you both time and money.