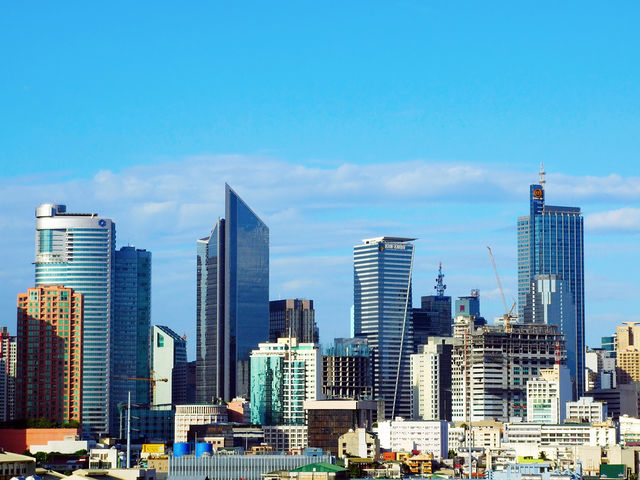 While it is true that Manila is far from being the most attractive and vibrant city in Asia, it is undoubtedly the most underrated. Manila offers interesting spots for adventure and submersion into an entirely different world: a world of contrast. It is easy to shy away from it because of bad impression but let it be a challenge to see for yourself what you could be missing. Behind the crazy and chaotic mask, Manila is uniquely beautiful and interesting.
Deciding on what to do and where to go in Manila proves to be difficult especially for first time visitors. Getting around and spending your time wisely might not be as simple as you'd think. For that reason we do believe that booking a Manila tour package is preferable, especially if you only have a single day to spend in the city.
However, if you choose to take on the challenge and explore Manila on your own, this article is specifically written to guide you. Here is a comprehensive do-it-yourself (DIY) guide should you wish to travel in, around, and outside Metro Manila.
Where to Eat and Drink
Manila is a conglomeration of diverse restaurants and bars. It is easy to find a restaurant that cater to your gastronomic requirements and preferences. Whether you are a vegetarian, pescetarian, meat lover or simply an adventurous eater, Manila has something to offer. Here are some places you might want to check out.
1. Sala – A European bistro in Makati, known for their finest fusion menus and desserts and has been around for more than 15 years. Owned by Scottish chef Colin Mackay, the restaurant's five course tasting menu is an all-time favorite.
2. Corner Tree Café – Located at the busy Jupiter St., this place is a heaven for vegetarians and vegans. Some of the things to try are: the spinach filo triangles, tofu walnut burger and vego chilli. Gluten-free options are also available.
3. Las Flores – Spanish cuisine is not complete without tapas and paellas. If you are craving for these, head out to Las Flores and you'll be satisfied with their Catalonia-inspired menus. They also have Basque steaks as their specialty, sangria and cava served by the glass.
4. El Chupacabra – Nowhere else can you find mouth-watering and authentic Mexican street food than El Chupacabra in Makati. Here, you will find all sorts of tacos, soft corn tortilla, spicy chipotle shrimp, burritos and more.
5. Café Juanita – Simply one of the best restaurants in the entire metropolitan that serve authentic Filipino dishes. If you really want to taste the real Filipino cuisine, Café Juanita is one of the best places you can go to and you will not be disappointed. Located in Pasig, just north of BGC.
6. Dampa Seafood Market – If you love seafood, the Dampa Seafood Market in Pasay is perfect. The motto "Straight from the market to your plate" is literally how it's done in Dampa. First, you find a seafood stall and buy kilos and kilos of seafood (as much as you want) and then you bring your basket to the next door restaurant and have them cook it for you. You can specifically give them instructions on how it's done or you can look at their recipes and choose what's best for you. Once the food is served, you can eat it with your bare hands like a true Filipino and the entire experience will be unforgettable.
7. ABV – Located in Jupiter St., inside the Lazy Bastard, ABV is a speakeasy bar that will bring you back to the 1920's with their secret lounge style. They serve signature and classic craft cocktails that use both imported and local, premium grade or century old alcohol. If you want a good daiquiri, ABV serves one of the best.
What To Do?
Manila is a great place for walking, shopping, relaxing, eating out and drinking with family and friends. If you travel alone, it is a perfect opportunity to increase your chances of making new friends. In addition, there are a lot of nice places to explore if you love history, sciences, arts and culture. Here are some great things to do for when you are in Manila.
For Families:
Manila is a great place for families as you can easily find activities that cater to all family members. The upside of being in a large city becomes more significant when you travel in a large group or with small children. Everywhere you want to go, you can do so fairly easily and you'll never find yourself stranded.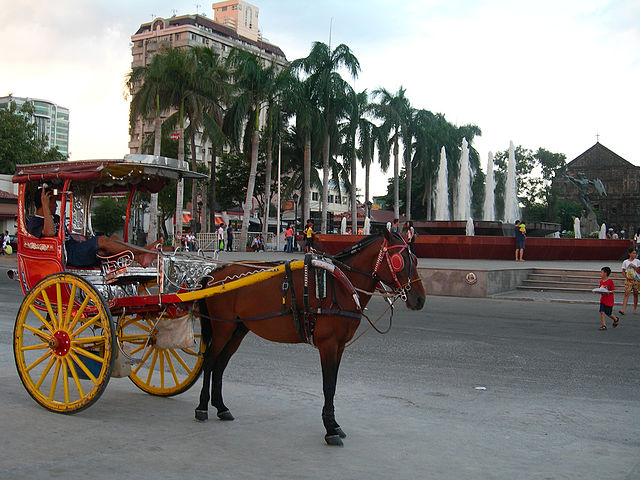 1. Walk or rent a Calesa in Intramuros – The old part of Manila was enclosed in a Spanish-style citadel complete with colonially-structured buildings from the 16th and 17th century. Exploring it is fun either on foot or by renting a "calesa" – horse-drawn carriage.
Places to see in Intramuros are: Fort Santiago (where the national hero Dr. Jose Rizal was incarcerated before his execution), Bahay Tsinoy (a museum containing old Chinese-Filipino artefacts), Casa Manila (a beautifully-designed Spanish house containing antiques), Plaza de Roma (where the statue of King Carlos IV of Spain was erected), San Agustin Church (a UNESCO World Heritage Site and the burial ground for some of the most significant people in Philippine history) and Manila Cathedral.
While it is certainly easy to explore this area on your own, we do feel there's a lot of added value in booking a private tour with one of our guides. Since tour prices are fairly low, you might consider taking this half-day tour so that you get some deeper insights into the local culture and history.
How to go there: From Makati, it will take you at least an hour by taxi to Intramuros depending on the traffic situation. It is quicker if you come from BGC but not by much.
Length of Stay: Minimum of 2 hours
2. Visit Chinatown – Since the 800's there has been a strong Chinese trading presence in the country. Many of the oppressed Hokkien Chinese immigrants stayed in Binondo even throughout the Spanish colonial era. Today, the Chinatown of Binondo is the oldest Chinatown in the world and is one of the largest Chinese communities abroad. Take your time to sample delicious and authentic Chinese dishes, visit the Kuang Kong and Seng Guan Buddhist temples and explore along Ongpin and Carvajal streets.
How to go there: From Intramuros, Binondo is 10 minutes away by taxi and can be a quick addition to your itinerary.
Length of stay: 1 hour minimum
3. Have tons of fun at Star City – Perfect for family and friends, this amusement park offers tons of fun and thrilling rides perfect for both kids and adult. Child-friendly rides include carousel, Peter pan in Neverland, Dragon express, kiddie bump car, Ferris wheel, and Magic Forest. For adults there are: Jungle Splash, Frisbee, Vikings, Jump Star, Surf Dance, Star Flyer and Horror Tunnels.
How to go there: Star city is in Manila bay, south of Intramuros (20-30 minutes drive usually). It opens after lunch so it is a perfect next stop after Chinatown.
Length of stay: 2 hours min.
4. Check-out Yexel's Toy Museum – Kids and collectors alike will definitely go crazy inside Yexel's toy museum. Here you will find the biggest Optimus Prime bust in Asia, thousands of toy collectibles from Disney cartoons, Anime, Barbie dolls, movie figures, sponge bob, the Simpsons, Marvel heroes and villains, minions, star wars and DC universe.
How to go there: There are 2 sites. One is inside Manila Ocean Park Complex and the other one is in BF Pillar Village in Las Pinas.
Length of stay: 1 hour min.
DIY Activities For Couples:
Usually couples can't wait to run away from Manila and head to the islands. The beach environment makes it much easier to have romantic moments, as it is much more relaxing and peaceful. Still, Manila has a lot to offer when it comes to huge shopping malls, countless fine-dining options, indulging spas and other forms of luxury. While these are available at some of the islands as well, in Manila they are much easier to get to and are also much cheaper.
1. Dine or watch the sunset by the Bay on a yacht – There are numerous yachts docked in Manila Bay close to SM Mall of Asia and if you fancy a romantic time with your partner, there is nothing more perfect than going on a cruise. Sunsets in Manila Bay are spectacular and so there is nothing more romantic than cruising along the bay, watching the sunset and having dinner afterwards.
How to go there: Go to Esplanade Seaside terminal located behind Mall of Asia complex and cruises start between 5:30 and 6pm.
Length of stay: 1.5 hours min.
2. Splurge at Resorts World Manila – Resorts World is the ultimate tourist destination in Manila for couples who are looking forward to splurge and have tons of fun. It is the perfect avenue to enjoy a lot of things all in one place: casino, restaurants, shopping, theatrical performances and fancy hotel accommodation.
How to go there: Resorts World is right across NAIA terminal 3 along Newport blvd.
Length of stay: half day minimum
3. Marvel at San Sebastian Church – If you have seen the Eiffel Tower in Paris, you will definitely love San Sebastian Church. It is a designated UNESCO World Heritage Site and the only all-steel church in the Philippines. It was designed by Gustav Eiffel, the French engineer behind the Eiffel Tower in Paris and boasts a grand gothic architectural features.
How to go there: By taxi is 45 minutes from Pasay, 1 hour from Makati and 1.5 hours from BGC.
Length of stay: 30 min
4. Go on a shopping spree – Manila is a shopping mecca. It has some of the biggest malls in the world all sporting mid to high end products from all over the world. Famous brands like Prada, Dolce & Gabbana, Gucci, Calvin Klein, Zara, Mango, H&M, Victoria's Secret and many more can all be found in Manila's malls. The most recommended malls are MOA (Mall of Asia) and SM Megamall.
Attractions for Active People: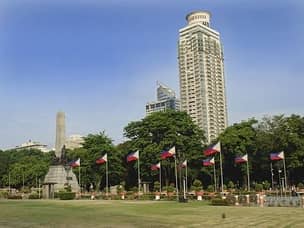 1. Join a Bambike Tour – Instead of walking or renting a car, why don't you try riding a bike made of bamboo and abaca and tour around interesting places like Pasig River Park, Makati, BGC and along Manila Bay.
2. Walk or jog along Manila Bay and Rizal Park – Rizal Park is a beautiful place filled with a network of walkways perfect for walking and jogging. You can also join organized walking tours.
3. Try out Flying Trapeze – Located in Federacion drive in Taguig (across BGC Arts Center), Flying Trapeze Philippines is a great physical activity if you are bored with the usual activities in Manila. First, you will attend a class where they teach you the basics of flying trapeze. After the class, you will then proceed to the activity area where you will be guided to do your first ever flying trapeze trick. A minimum of 3 hours is required for this activity.
For laidback tourists:
1. Visit Manila Ocean Park – This is perfect for both families and couples who want to have a good time in a relaxing atmosphere. Manila Ocean Park offers various exhibits of 14,000 marine animals, animal shows, light shows, fish spa and the 25 meter acrylic tunnel full of marine species. The oceanarium features sharks, rays, moray eels and numerous types of reef fish. There is also a penguin exhibit, snow world, and jelly-fish exhibits.
How to go there: Manila Ocean Park is located along Manila Bay and it takes 30 minutes to an hour from Makati and BGC by taxi. It is very close to Intramuros and Rizal Park so it can be combined as a full day tour.
Length of stay: minimum of 4 hours
2. Be one with nature at La Mesa Nature Reserve – it is the last rain forest in Metro Manila and the only major watershed where Manila's potable water is sourced from. It is a great place to watch wild birds, smell the flowers, hike different trails and take a stroll.
How to go there: The entrance to the nature reserve is located along Quirino highway in Quezon City right across a gasoline station. Should not be confused with La Mesa Eco Park in East Fairview.
Length of stay: 2 hours min.
3. Visit Museums – There are numerous museums scattered around Metro Manila. Science museums (Mind museum, future museum, planetarium), historical museums (national museum of natural history, san agustin museum), art museums and even the Presidential museum and library inside Malacanang Palace are all accessible to public.
Day Tours Outside Manila:
If you have seen the metro and still want to venture a bit further for a quick day tour still within easy access from Manila, here are some great options for you. All of these can be easily done yourself, but you can also consider booking them through us for a private guide, van transfer and many more valuable inclusions.
1. Pinto Art Museum – Located atop the hills just east of Metro Manila in Antipolo, this awesome museum showcases the artworks of some of the best contemporary artists in the country. There are currently 6 galleries, an indigenous arts room, outdoor art installations and a meticulously landscaped garden with sweeping views of the city.
How to go there:Antipolo is roughly 2 hours drive from Makati. Get off at Grand Heights Subdivision. The museum is right after the village gate. Alternatively, Get off at the Antipolo church and ride a trike to Pinto Art Museum.
Length of stay: 2-3 hours
2. Escape to Corregidor Island – 48km from Manila (across the bay) is a small rocky island maintained in honor of the Filipino and American soldiers who died during the Japanese invasion. Here, you will find old military barracks, cannons, tunnels and other military tools and equipment used during the Second World War.
How to get there: Ferries going to Corregidor Island can be found along Roxas Blvd. at the CCP Complex and the esplanade Seaside Terminal behind Mall of Asia Complex. Travel time is 1.5 hours.
Length of stay: Full day tour
3. Trek to Taal Volcano – Tagaytay is not only popular for its cool temperate weather all year round, it is also the jump-off point to the smallest active volcano in the world – the Taal volcano. There are many ways to go to Taal Volcano but the most popular method is through Tagaytay. You will need to ride a boat across the lake to a small fishing village. After registration, you can start the trek.
How to go there: There are vans in front of Star Mall going to Tagaytay and numerous bus lines in Cubao and Pasay terminals. Take the bus with a signboard Mendez-Tagaytay-Nasugbu. Get off at Olivarez Plaza and take a taxi or trike to Talisay Bay where boats going to the Volcano Island are waiting.
Length of stay: 1 day
4. Conquer the Rapids at Pagsanjan Falls in Laguna – To be honest, the journey to the falls is actually way better than the falls itself. The surrounding views are gorgeous and watching the boatmen craftily maneuver against the current and surpass the 14 rapids is also very inspiring. The fall itself is powerful but it is not tall and the catch basin is not very clear. You have the option to come closer and go behind the raging waters into a small cave.
How to go there: Ride a bus bound for Sta. Cruz Laguna from Cubao or Pasay terminals in Manila. From Sta Cruz, ride a jeepney to Pagsanjan town. There are boats in front of the tourism office in Pagsanjan that will take you to the falls.
Length of stay: 4 hours min. including the boat ride
5. Soak at Hidden Valley Springs – Laguna is located at the foot of two mountains, one being an active volcano so it is not surprising that you will find tons of hot springs and cold springs in the province. One highly-recommended place is Hidden Valley Springs Resort. You can also opt to rent a private pool for your family and friends.
How to go there: It is located in Calauan Laguna but accessible through Alaminos. You can rent a car and driver or you can take the bus from Cubao or Pasay to Lucena. Get off at Alaminos 7-eleven or market and take a trike to the resort.
Length of stay: min 4 hours.