Pagsanjan Falls Day Tour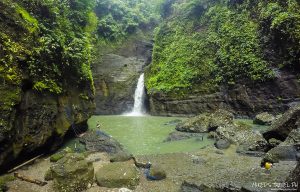 Pagsanjan Falls are located in Laguna province, roughly 2 hours drive from Manila. They are one of the most impressive and most famous waterfalls anywhere in the Philippines. You will make your way upstream in a canoe going through a narrow canyon – this trip is beautiful and exciting in itself.
Once there, you'll have a chance to appreciate the waterfall in all its glory. You can even take a raft, go under the waterfall and into the small cave behind it, where you can have a short swim before heading back. This is a very easy tour and it's really not physically demanding – so it's a great way to pass a day with your family.
The tours start with pickup from Manila hotel at 8 AM, and you'll arrive to Pagsanjan at around 10. The tour itself takes 3 hours to complete, and then you can change clothes and enjoy a local lunch buffet. You will then make your way back to the city and can expect to be there at around 5 PM. The price for this tour depends on the number of persons confirmed, you may inquire with us.
Taal Volcano (view point in Tagaytay)
Taal volcano is located near Tagaytay, one of the nicest areas in the Philippines. This is a mountain ridge overlooking the lake and offering a spectacular panoramic view of all the southern Luzon area. Taal Volcano is located right in the middle of Taal Lake, and is a dormant volcano considered to be the smallest and lowest in the world.
To reach the volcano, you will take a quick boat ride from Tagaytay. Then you will face a 30-40 minute hike to the top. The hike is of moderate difficulty, but it's possible to rent a horse and have it carry you all the way up. Once you reach the top you will be rewarded with an intimate look into the crater which offers a very special phenomena – the crater is in fact a lake as well. However due to the recent eruption (Jan 29 & 30, 2022 and way back the year of 2020) it was not allowed to go up close to the crater for the safety of everyone.
Nowadays, you can combine this with Pagsanjan falls tour and drive 2.5-3 hrs going to tagaytay for the view point of the Taal Volcano. The price for this tour depends on the number of persons confirmed, you may inquire with us.
Pagsanjan + Taal Combo Tour Itinerary
08:00
Pickup from Manila hotel
10:00
Arrive to Los Baños + Trolley Ride
11:00 - 14:30
Pagsanjan Falls Tour + Lunch
16:00
Arrive in Tagaytay
16:00 - 16:30
Snack/ Coffee break
17:00 - 19:00
Return back to hotel
Mt. Pinatubo Hiking Tour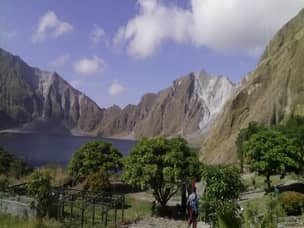 If you want to visit a volcano but looking for a more exciting and adventurous experience, then Pinatubo is the place to go. The volcano is much bigger and the last time it has erupted was 1991 – the 2nd largest terrestrial eruption of the 20th century. This violent incident has completely transformed the whole area around the volcano, and deeply affected the local community – so it's very interesting to also be able to observe that.
The tour starts very early as you make your way out of Manila at 3 AM and arrive to Pinatubo at around 6. You will then take an hour long 4x4 jeep ride to the base of the mountain. This drive is bumpy and dusty but is great fun. You then need to walk for 5km until you reach the summit area – the walk is relatively flat and not too demanding but still takes at least another hour to complete.
The hike to the summit takes an additional 20 minutes or so, and you will then reach the rim of the crater. The waters inside the crater create an iconic picture and their color shifts between green and blue depending on the weather. You will have 30 minutes to enjoy the scenery before making your way back. You will then be taken to a small local restaurant where you will have your lunch, before heading back to Manila. Estimated time of return is between 6-7 PM. Price for this tour is 7800P per person.
If you want to minimize travel times and be able to wake up a bit later, arriving the night before to Tarlac or Angeles is also possible. We offer overnight packages to Pinatubo and you can even combine these with a visit to Subic Bay or the Hundred Islands national Park.
Other Day tours and attractions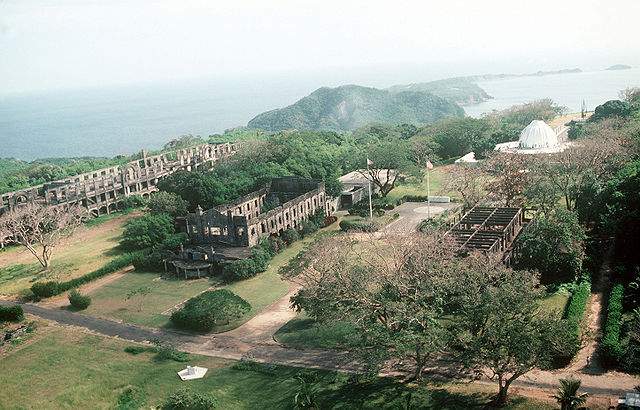 The list of activities you can try outside of Manila is quite long, but to be honest most of them are not worth your time. Don't get us wrong, they are all a lot of fun, but since most tourists come here for a very short amount of time, you should spend it doing much better things instead.
That said, some attractions are still worth considering. They are especially good for people who have a few days to spend in Manila, those who come here for longer stays, and people who have already been to the Philippines before and are looking for new experiences to try out. Below you can find a few of the most recommended activities, but since we also offer custom tours the best idea is to just contact us directly and ask for an itinerary and a quote.
One of the best tours to consider is the trip to Corregidor Island. It is the perfect tour for people who want to not venture too far out of the city, and still soak up some culture, history and nature. This small island played a key role in WW2 defense of Manila and has now been turned into a museum where the barracks and defenses are all very well preserved.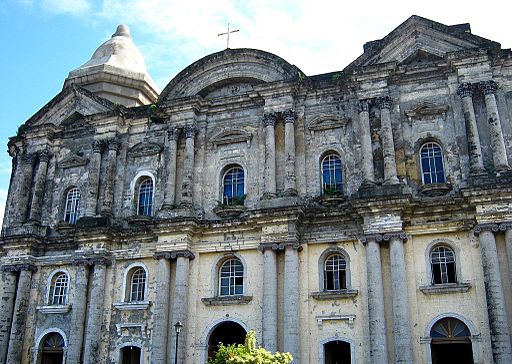 WW2 buffs can also consider the historic tour of Bataan. This place is famous for being the point of the heroic last stand of American and Filipino forces in 1942 before Japan conquered the island. It has now been turned into a war museum with landmarks to commemorate the many brave soldiers who sacrificed their lives during the war. The famous death march of Bataan is a chilling reminder to the traumatic memory this war has left with the locals.
Another way to experience local culture and history is by taking the Laguna Churches heritage tour. Laguna and Batangas provinces have a lot of large ancient churches all around, and most of them are very well preserved. They present a very unique architectural design where Spanish and Asian influences are very well combined. It is possible to combine this tour with either Pagsanjan Falls or Tagaytay for a whole day adventure.
Laguna is also famous for its hot springs, which provide a very relaxing way to end a day after you are done exploring this beautiful area. Trying to squeeze everything in one day is possible but could prove too ambitious, especially for those of you who travel with small children. That is why we also offer overnight Laguna packages which allows you to try out everything this place has to offer without feeling stressed for time.