Subic bay is only 3 hours drive from Manila, making it one of the most popular weekend getaway sites among the locals. Wreck diving is the biggest highlight, but Subic also offers a wide range of other attractions and activities. The are is perfect for older people or families, who prefer to take things more slowly and enjoy high-level resorts and services.
Subic is best experienced as a day tour from Manila, but an overnight package is certainly possible as well. Read below to learn everything there is to know about the place, before making your decision. We'll help you build a custom Subic itinerary that ensures you get the most out of your time there.
Subic Travel Essentials:
Location : Zamables Province in Western Luzon
Flights : Clark Airport is only 45 minutes away
Bus : The Victory Liner bus leaves Manila from either Cubao or EDSA Pasay
Best time to visit : Weather is very similar to other destinations, so the best time is between November and May
Attractions : Scuba diving, hiking, Safari, Ocean Adventure, Beaches and water sports
Extra tips : The dives here are quite advanced, so check with us first to make sure you have the required qualifications. The Ocean Adventure and Zoobic Safari are great places for families, especially with small children
What to do in Subic?
We have two basic day tour itineraries available, the diving tour and the families tour. Read below to find more details on each, and book the one you like best. You can edit both tours any way you'd like, so you can enjoy the best attractions in Subic.
We also included some additional points of interest in the area, for those of you who are considering an overnight package. No matter which service you book, our experts will help you plan your entire trip to Subic. We'll make sure you enjoy the best deals and promotions, and spend your time wisely.
Subic Diving Tour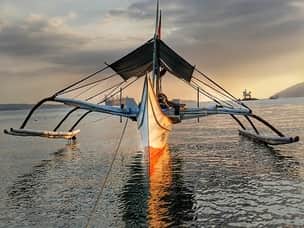 Unlike the famous wreck sites of Coron or Puerto Galera, Subic is still a hidden gem. It is, however, one of the best wreck diving spots in the world. With more than 15 known wreck sites, and vessels from many different eras, there's huge diversity for you to discover. Dives vary in difficulty and required training, but generally speaking these are better for advanced divers.
Diving in Subic is great for 2 main reasons. The first is the calm waters, since all wrecks are within the sheltered waters of the bay. The second reason stems from the first – all diving spots are very close to one another. Forget about hour long boat rides, everywhere here is merely 15 minutes away from shore. You can easily squeeze in a few different dives during a single day.
Most wrecks are of Japanese and US vessels from WWII, but there is also a an American steam boat from 1898 and a couple of commercial freighters. With regards to marine life, you can find everything you've come to expect from the Philippines. Stunning coral reefs filled with fish, as well as many types of critters and shells. Bull sharks and black tips also frequent the wrecks on a regular basis.
There are more than 10 different dive clubs in Subic, which provide training, certification and the necessary scuba gear. You can get the basic course and advanced courses here, as well as special technical training for the more extreme wreck dives. Dive sites range from 5m (16 feet) to 55m (180 feet) deep, so there are options for divers of all levels.
You can learn how to dive here, with a wide range of PADI and ANDI accredited courses. The wreck dives however, require a more advanced certificate and a specialty technical course. You'll need to have the advanced open water certificate, before taking the wreck diver specialty course. It's possible to advance your certificate in Subic itself, but we suggest you arrive here towards the end of your trip instead, before heading back to Manila. It's much more fun to learn how to dive at other sites, and arrive here with all the necessary skills. Read our guide for diving in the Philippines, and let our experts plan a your diving-focused travel package.
Family Tour Package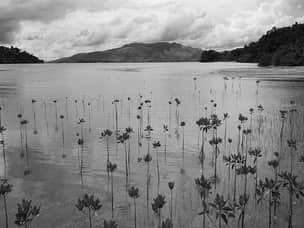 Our Subic adventure package is perfect for families and couples who are looking for a quick getaway from the city. The main highlights are the Ocean Adventure and Zoobic Safari – Both extremely entertaining things to do, especially for groups. While most western tourists might find these slightly underwhelming, this is still a valid option for a day tour.
The Ocean adventure park is quite big, so you can easily spend a few hours there. The main attraction is swimming with the dolphins, but there are a lot of other activities as well. Watch shows performed by dolphins, whales and sea lions, or visit the petting zoo, the aquarium and fish tank. The aquarium is actually a nice option for people who don't dive to see a sample of the Philippines' rich marine life.
Zoobic Safari is a great place for kids and animal lovers. Its huge size and diverse terrain allow for many different type of animals to prosper there. Most exciting is the Tiger safari where you can watch those giant cats from the safety of a jeep. There are live shows and guided tours here, which can be a really nice educational experience.
Another option is to pay a visit to the Pamulaklakin forest trail – only a short taxi drive from Subic bay. The forest is a better choice for those who wish to witness the local wildlife in a natural environment. There are 2 different hikes available, either 30 minutes or 3 hours long. The trail goes through the Pamulaklakin forest and along the river – a nice trek which isn't too demanding.
How does Subic fit into my travel plan?
The best way to discover Subic is by booking a day tour from Manila, but including it in a larger package can also work well. There are plenty of other Zamables attractions which can be easily combined with a visit to Subic. If you choose to spend a night or 2 in Subic, we really suggest you travel a bit to nearby locations, to make the most of your time there.
Such locations include Mt. Pinatubo – an active volcano and an amazing hiking spot. The volcano is only 2 hours drive away from Subic. Another option is to visit Nagsasa Cove – a real hidden secret not far away. This is a secluded beach, completely transformed by Pinatubo's eruption in 1991 into one of the most unique beaches in the Philippines.
You can also combine Subic into a larger Manila itinerary, which will include other popular locations such as Tagaytay and Batangas. There's no need to worry, our travel agents will help you organize everything in the right order. We'll do everything we can so that you'll have the most fun and enjoy the best deals and promotions.