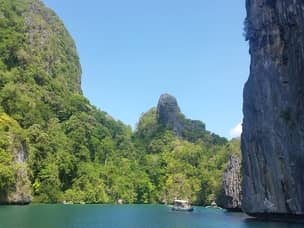 Talking about traveling at these times seems funny, as most people have much bigger problems right now. We're all stuck at home, and most of our travels are between the sofa, the fridge and bathroom. But as many of us have more free time on our hands than we're used to, why shouldn't we start planning our next adventure abroad? We'll all certainly need a vacation after this lockdown is over.
The Philippines is one of the costliest countries to travel to in Southeast Asia , and for most international travelers, the flight to the Philippines is expensive too compared to other similar destinations. However many experts predict that prices will go down after this massive blow to the travel industry as a result of the current calamity. It is quite likely that both hotels and airlines will come up with promotions to kick start the arrival of tourists, and most travel operations will offer their services for a much friendlier price.
In recent years the Philippines rapidly became popular among all types of tourists, from backpackers to luxury, groups and organised tours and so on. The rapid growth of popularity was perhaps too fast. Many once wild and untouched locations gained resemblance to a crowded midtown subway platform on a Monday morning.
This has led to overpriced services, and in many cases pollution and nuisances (hustlers, noise, overly crowded tourist spots…). However, soon enough we'll have a window of opportunity, probably a short one, to visit the busiest places in the Philippines and experience them au naturel.
Our top picks are: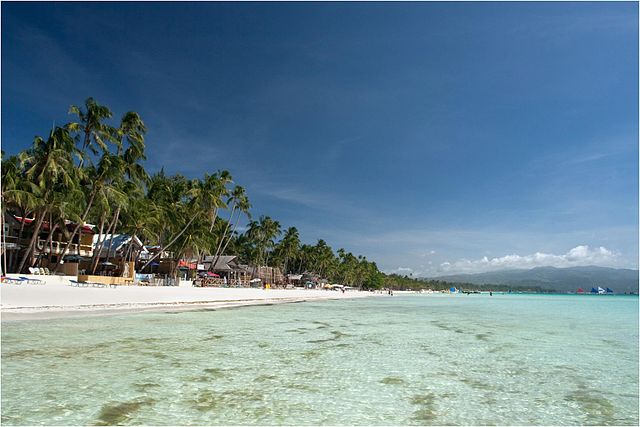 Boracay is on the top of our list, as it is the place that was affected most by over commercialism. Once a long stretch of nothing but white beach is now a full of hotels and until recently, countless tourists. It's a perfect spot for people who like to stay in great hotels and enjoy a beach vacation, but used to deter those who prefer a quiet retreat.
We believe that once travel will resume, it will only take a short while until the local tourists flock into Boracay, and international tourists will shortly follow. But until then you could enjoy promotions in fantastic resorts on the empty beach. This might be an opportunity of a lifetime!
Siarago was just on the verge of becoming the next most popular destination in the Philippines. Initially made famous by the underground surfing scene, then travel bloggers made this place explode. Last year it was very difficult to find a place to stay there, prices soared for no real return, and garbage and sewage accumulated everywhere.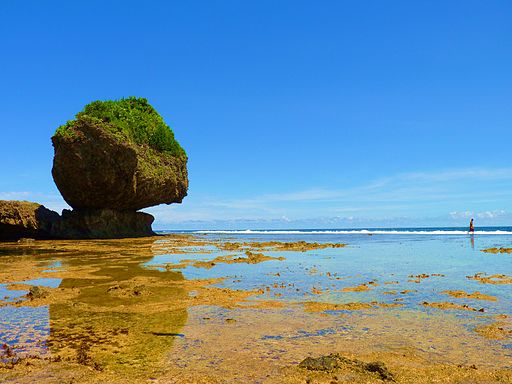 It's not the only destination that got affected in this manner, but it happened super fast in Siargao, so it's not surprising that the local municipality couldn't provide the infrastructure needed to support the tourist influx.
Also, places like Sugba Lagoon needed a ticket purchased in advance, and also a waiting in line to get to. Island hopping in Daku and Guyam became so crowded, that you'd see more people than sand, so the charm of Naked island, which is only sand, completely evaporated. Soon we'll be able to enjoy a vacation to this amazing paradise as it used to be three to four years ago.
Palawan, or it's two most popular spots – El Nido and Coron, was always popular. It started with El Nido, and for a good reason. The small islands, lagoons, scenic cliffs that break into the ocean are all unmatchable by any other place in the world. But until 5 years ago, making your way into El Nido involved a long, and sometimes multi day travel, and only those who were willing to endure the way made it there.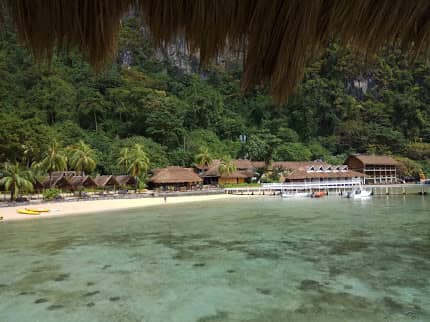 So what changed? An airport that services lines from Manila, Cebu, Coron, Puerto Princesa, Boracay and Bohol opened and the number of tourists frequenting El Nido increased exponentially. El Nido without the proper capacity to actually accommodate so many people became the number 1 place to visit in the Philippines, and then Coron became a less crowded and cheaper alternative (as resorts and tours became really expensive in El Nido).
El Nido's seashore became so contaminated before the calamity we're now facing that swimming in it was forbidden due to the health hazard. The oceans are slowly recovering from the damage done to them, and Bacuit Bay is clearing up. Once travel will be allowed again, we could enjoy Palawan quietly. Also, the best private islands resorts are in El Nido and Coron. As of now, prices go down, and promos of 50% off are offered. Perhaps the prices will stay low and you could plan the perfect romantic getaway for a faction of the normal price. For resorts that start with $500 plus a night, that's a deal of a lifetime.
What about the less popular destinations?
Well it depends on who you are. It might be a little too lonely to visit the tens and hundreds of smaller places. Expect a lot of destinations we feature on our destinations catalog like Camiguin, Siquijor, Moalboal and so on that are usually less frequented by international and local tourists to be nearly empty once the travel ban is lifted, and it might continue for a while.
If you like to be the only tourist in places, that's perfect for you, but for many it can produce a strange feeling. We think it's a perfect time to actually enjoy the more popular places than the less trodden ones, because these will always wait for you to discover, always at a cheap price, and with very few tourists.