Apo is one of the best places for scuba diving in the Philippines. There are two ways to experience this Island: Diving or quick visits for snorkeling. This place is very rustic, so if you want to stay here for the night keep that in mind.
As a day tour however, it makes for a perfect trip. Let us coordinate your Apo Island day tour, so you will find yourself snorkeling surrounded by sea turtles in the island old marine sanctuary.

Photos
How to get to Apo Island?
Where to stay?
Inquire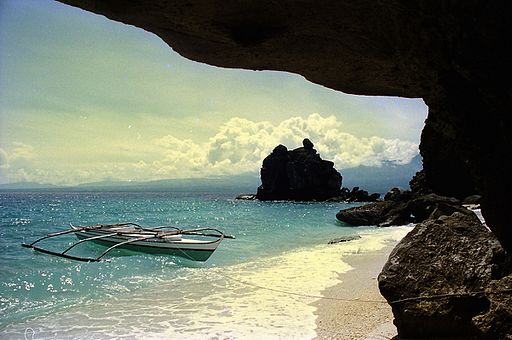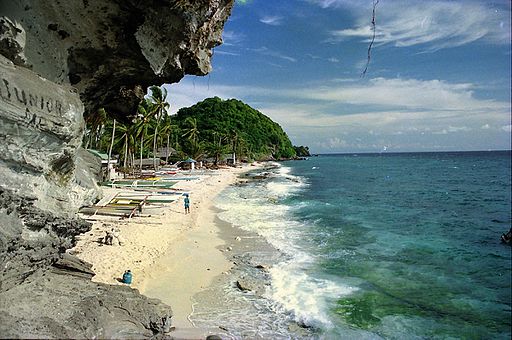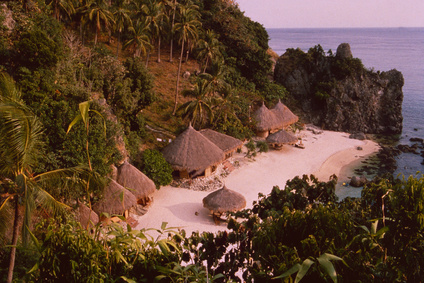 Access is by boat from Malatapay Market in Zamboanguita town 25 km south of Dumagute (the capital of Negros Oriental). The boat take around 30-45 minutes to arrive in Apo.
The most convenient way from Manila or Cebu City is to fly to Dumaguete, the capital city of Negros Oriental. From Dumaguete there is a bus going to Bawayan, but you will need to get off the bus in Malatapay.
For travelers already on the road, there is a way to reach Apo Island from the southern tip of Cebu. Take the ferry from Liloan port in Santander Municipality. It will take you across to the town of Sibulan, where Dumaguete Airport is located. From Sibulan you will need to get to Dumaguete – by bus, taxi, tricycle or jeepney.
Apo has a very small number of accommodation possibilities. There are only two beach resorts, and a few more hostels and guesthouses. The best resorts reach full capacity quickly on peak seasons, so booking ahead is strongly advised.
Because accommodation is more basic on this island, let us help you figure out which one is best for you. It is very difficult to understand exactly how it is in here, so don't hesitate to email us, and we'll help you understand if it's for you.

Apo Travel Essentials:
Location : Dauin Municipality, 7 km from the southern tip of Negros Oriental
Flights : The closet airport is in Dumaguete city, the island is accessible by sea only.
Boat : The access to Apo is by a small boat from Malatapay town in Negros Oriental.
Best time to visit : Marine life is present all year, but October to June is the best time to visit.
Attractions : Scuba diving, snorkeling, sea turtles.
Extra tips : Bring Cash since there are no ATMs. Whether you're planning a day tour or a long stay, bring some food and snacks with you.
What to do in Apo Island?
Apo is a tiny volcanic island of 0.74 km, famous for being a community organized marine sanctuary. Most of the coral species that are found in the Philippines (400 out of 450) can be found here. The island became one of the first marine sanctuaries in the Philippines, back in 1982, leading to great preservation and documentation of marine life. It also has highly professional dive clubs, and is considered one of the best diving spots.
As you can guess, Apo is a divers' island, and visitors mostly come for scuba diving. however, it's also a great place for snorkeling in case you don't dive, and don't intent to learn during your visit. It makes a perfect day trip for people who just want to snorkel around. Apart from the many coral and fish you can spot while snorkeling, there are around 60 documented turtles, soft and hard shell, in the shallow waters just in front of the main beach.
What else can you do on Apo? Well, not much. You can tour the island and trek the small mountain on it (starting point is by the lighthouse), but that's about it. There are only 3 hours of electricity between 19:00 and 22:00 every day. WIFI is hard to find, only availabe in one or two of the island's restaurants.
Keep in mind, this place is not for spoiled people. Don't come to this Island if you can't do without air-conditioning, TV, swimming pools, fancy restaurants and a nightlife scene. The magic of this place lies with its simplicity. If you're willing to rough it up, you will be rewarded with the experience of discovering the beauties of underwater Philippines accompanied with a very rustic, yet charming, lifestyle.
For divers we highly recommend staying for a couple of nights, and we can coordinate day-tours for people who just want to visit and swim around.
How does Apo fit into my travel plan?
A day tour in Apo Island is suitable for travelers who are in Dumaguete City. If you are traveling around Negros, it is very advisable to try and get here. For those of you who want to dive, or get your scuba diving certification here, you can check our diving page and see if a diving package is suitable for you.
If you still don't understand if Apo Island is for you, don't hesitate to contact us and one of our experts will be glad to assist you. If the basic style is not for you, nearby Dauin has plenty of diving resorts that can host you.