Ilocos offers a mix between the beauty of nature and historic remains from the Spanish era. It is a very popular destination, mostly known to locals, who name it the Boracay of the north. Travel to Ilocos for an experience different than the beaten path. Enjoy the beauties of the region before it gets as famous, expensive and crowded as other destinations in the Philippines.
Packages and tours
Best hotels
Photos
Inquire now
We have constructed our premade package after thoroughly examining all the activities available, with the intention to create the ultimate Ilocos package for you. As we are fully aware of, traveling is a matter of personal taste, so we urge you to go through the Ilocos tours on this page, and add only the ones you like to your package.
Most Popular Ilocos Tour Packages
Ilocos Affordable Package
Classic Package
All inclusive Ilocos

Includes :

Transfers
Accommodation
Group tours

Includes :

Airfare and transfers
Accommodation
Guided tours

Includes :

Airfare and transfers
Luxury hotels
Private tours

Pros :

Highest value for money, perfect for short stays

Pros :

Experience Ilocos to the fullest - best for families and couples

Pros :

100% tailor made vacation package

Minimum nights :

3-4 nights

Minimum nights :

4-5 nights

Minimum nights :

5-6 nights

Hotels Avg. Rating :

2 stars

Hotels Avg. Rating :

3 stars

Hotels Avg. Rating :

4 stars

Avg. Price per day :

40-50 USD

Avg. Price per day :

70 USD

Avg. Price per day :

100 USD
BOOK NOW
BOOK NOW
BOOK NOW
If you feel that our experts can do it better, contact us and we will be happy to customize your Ilocos Package with no additional charge.
**Once you have selected your desired items, your package will be reserved, and one of our agents will get in touch as quickly as possible – to help modify it to your personal needs and expectations before any payment is done.**

There is only one 5 star hotel in Laoag city in Ilocos Norte. So, if your standards are strict stick to Laoag, and travel from there to all the famous attractions. That said, there are plenty of other options, ranging from budget to high end, which will accommodate all of your needs.
Ilocos is vast, and has three touristic centers: Vigan City, Laoag City and Pagudpud. So, it's better to choose your hotel based on your schedule.
We've personally visited all of the hotels and resorts featured here, in order to provide the best deals for you in all parts of Ilocos. Read our detailed reviews before making your choice, or just contact us to customize your personal itinerary.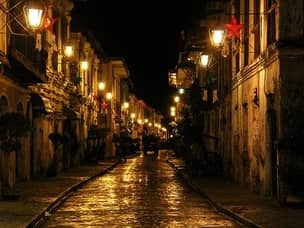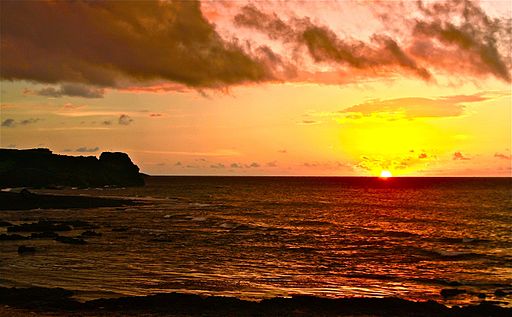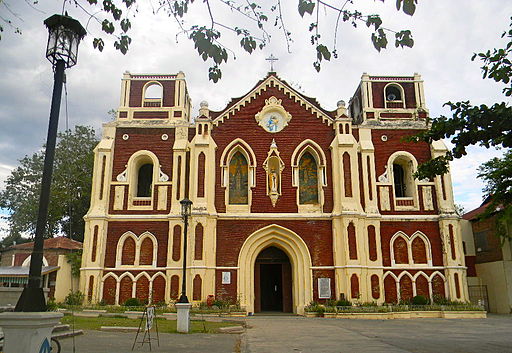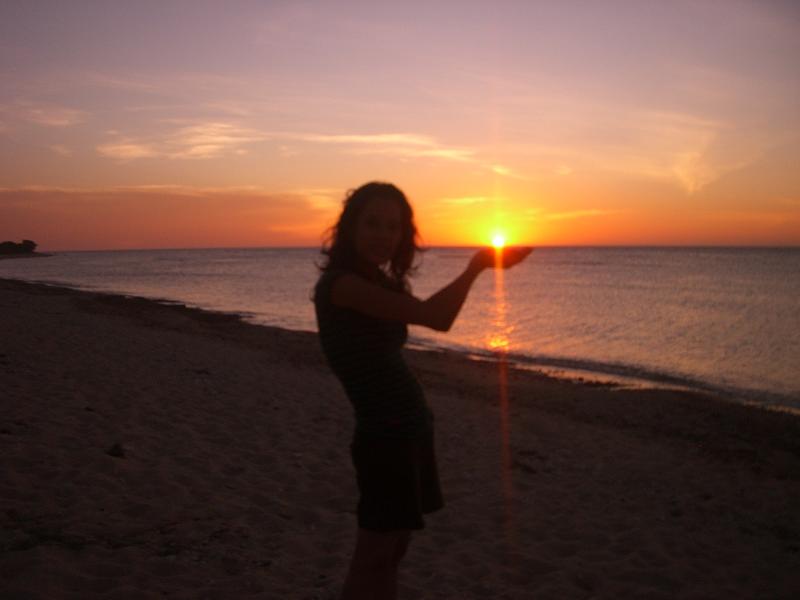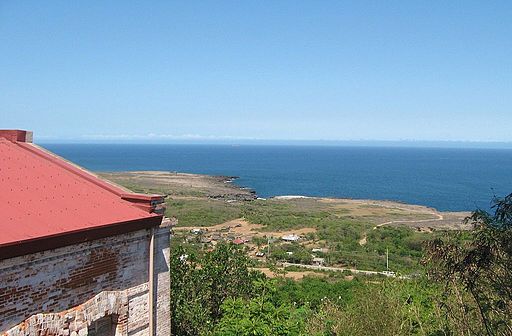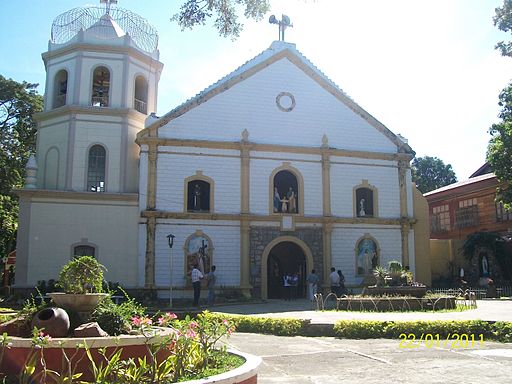 Ilocos travel essentials
Capital : Vigan is the capital of Ilocos Sur (53K pop.), and Laoag is the capital of Ilocos Norte (110K pop.).
Flights : Flights to Laoag city are available daily, and take around 1 hour, but they can be a bit costly
Bus : Direct buses from Manila to Vigan are available, and the trip takes around 7-8 hours.
Getting around : Buses will take you to and from Vigan, Laoag, and Pagudpud. While already there, Jeepnies and tricycles are used for visiting nearby spots. That is excluding Vigan, where calesas (horse drawn carriage) are the only option.
Best time to visit : December to March is the high season in Ilocos as it is the dry season. November, April and May are also fine. Traveling to Ilocos during the off season can be too quiet with many places closed to public.
Local festivals and holidays : Ilocos is home to many cultural and religious festivals, Such as Vigan's World Heritage Cities Solidarity day (September 8th); the Viva Vigan festival of the arts (every first week of May), the Pamulinawen festival in Laoag (February 4-10) celebrating the town's saint, and Pagudpud's Kangayedan Festival showcasing the natural product of the area (April).You can expect each fiesta to include street parades, dancing, drinking, and food fairs.
What to do in Ilocos?
Apart of the amazing white beaches in Ilocos Norte, both Ilocos Norte and Ilocos sur are full with remains from the Spanish colonial era. This was the region the Spaniards conquered right after Manila, due to its importance as a trading post.
Discover Ilocos, as it is one of the best unknown spots in the Philippines. International tourist are still oblivious to this wonderful province. Some call it the Boracay of the north, since Pagudpud strikes great similarity to Boracay for only a friction of the price. We believe Ilocos has its own flavors, with unique history and culture, scenery and cuisine.
Adventure in the tropical paradise
The first adventure any traveler to Ilocos Norte should consider, assuming you will get to Laoag first, is visiting La Paz Dunes. Deserts are foreign to the Philippines, but are geologically unique in Ilocos, where you will find an 85 square-kilometer coastal desert. You can rent a 4X4 vehicle to take you around but the real fun is sand-boarding down the slopes. It is the only place in the Philippines where you can sand-board, so break some sweat and give it a try.
Ilocos Norte is also a great place to go surfing. From October to April Pagudpud offers really good surfing spots for all levels. You can rent equipment and guides, so you can learn how to surf here, and if you already know how to surf, you don't have to bring your own gear with you.
It is also worth mentioning Pagudpud has the longest over water zipline in the Philippines, located near Hannah's beach resort. It really feels like flying over the ocean!
Natural beauty and beaches
Pagudpud in Ilocos Norte has the best beaches in Ilocos by far, so it's no wonder that it has been nicknamed the boracay of the north. Pagudpud has beautiful white sand beaches, and great resorts for affordable prices. The most known beaches are Saud beach and Blue lagoon beach.
Around Pagudpud you can witness the beauty of Kapurpurawan Rock Formation, the Bangui Windmills, Kaibigan Falls, and the winding Padapat Bridge. Nature is overwhelming in Ilocos, and there are many sites to explore on your tropical vacation.
Paoay has a beautiful beach as well, so if you don't feel like traveling all the way up to Pagudpud, it might be the place for you. It also has more luxurious resorts, and therefore caters to tourists who want a more pampering beach experience.
Historic glimpse of colonial Philippines – Laoag and Vigan city tour
If you choose to get to Ilocos by plane, you will land in Laoag. From there you can reach Vigan, and explore the surroundings before heading north to Pagudpud.
The city of Laoag has some very interesting sites that you should most definitely explore. Take a stroll around Aurora Park for a local heritage sightseeing. Most famous is the sinking bell tower, which stands at 15 meters tall. Its weight and the fact it was built on sandy ground makes it sink by an inch every year. Before, a man could get through the entrance riding a horse, but now a grown man can't go through without crawling. Most of the city's monuments are concentrated in this area so you can get the most in short time.
If you're passing through Laoag, you must go see Paoay Church. It is a breathtaking Church that takes you back in time to the Spanish era. It is also a UNESCO world heritage site, and one of the oldest churches in the Philippines. The church was built in the unique Earthquake Baroque style, with a very dramatic facade that will strike any history lover with awe. It is only 30 minutes away from Laoag city proper.
Ilocos is also home to Vigan, the most preserved Spanish colonial city in Asia. Vigan was declared in 2015 as one of the New 7 Wonders Cities.
The Mestizo district of Vigan is cobblestone built, and is a great example of a colonial Spanish town in Asia. If you ask yourself where to go in Vigan, the must see trademarks of the city are Calle Crisologo (Crisologo street), Bantay church and bell tower, and the St Paul Metropolitan Cathedral. All are historically important, as well as a pleasure to the eyes.
Vigan's Mestizo district is not only very beautiful, it also has many museums that exhibit the local history and culture. These include the Crisologo Museum, Syquia Mansion, Museo San Pablo, Camarin and more. Be sure to check some of those the get a deeper understanding of the local culture.
how does Ilocos fit into my travel plan?
Due to Ilocos relative remoteness from the center of the Philippines, we suggest that you will designate a portion of your vacation to Ilocos only, or make a it part of a larger northern Philippines itinerary. we especially recommend including our Cordillera package and visiting places such as Sagada and Banaue.
Traveling to Ilocos is suitable for those who want to travel off the beaten path. It will reward you with a cultural and historical experience not many tourists get to enjoy. Add to that the marvelous beaches and sights, and it's definitely not a place you'd want to skip.